Pfizer (PFE) and BioNTech (BNTX) Submit COVID-19 Vaccine Stability Data at Standard Freezer Temperature to the U.S. FDA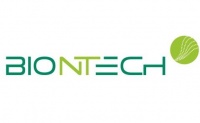 Price: $155.15

+3.79%
Overall Analyst Rating:
NEUTRAL
(
Up)
---
News and research before you hear about it on CNBC and others. Claim your 1-week free trial to StreetInsider Premium here.
---
Pfizer Inc. (NYSE: PFE) and BioNTech SE (Nasdaq: BNTX) today announced the submission of new data to the U.S. Food and Drug Administration (FDA) demonstrating the stability of their COVID-19 vaccine when stored at -25°C to -15°C (-13°F to 5°F), temperatures more commonly found in pharmaceutical freezers and refrigerators. The data have been submitted to the FDA to support a proposed update to the U.S. Emergency Use Authorization (EUA) Prescribing Information, which would allow for vaccine vials to be stored at these temperatures for a total of two weeks as an alternative or complement to storage in an ultra-low temperature freezer.
The FDA submission includes stability data generated on batches manufactured over the past nine months of COVID-19 vaccine development, from the batches that supplied the earliest clinical trials through the commercial scale batches currently in production. These data also will be submitted to global regulatory agencies within the next few weeks.
"We have been continuously performing stability studies to support the production of the vaccine at commercial scale, with the goal of making the vaccine as accessible as possible for healthcare providers and people across the U.S. and around the world," said Albert Bourla, Chairman and Chief Executive Officer, Pfizer. "We appreciate our ongoing collaboration with the FDA and CDC as we work to ensure our vaccine can be shipped and stored under increasingly flexible conditions. If approved, this new storage option would offer pharmacies and vaccination centers greater flexibility in how they manage their vaccine supply."
"Our top priority was to quickly develop a safe and effective vaccine and make it available to the most vulnerable people in the world in order to save lives. At the same time, we have continuously collected data that could enable storage at around -20°C. The data submitted may facilitate the handling of our vaccine in pharmacies and provide vaccination centers an even greater flexibility," said Ugur Sahin, CEO and Co-founder of BioNTech. "We will continue to leverage our expertise to develop potential new formulations that could make our vaccine even easier to transport and use."
Currently, the labels for the Pfizer-BioNTech COVID-19 vaccine, including the EUA label in the U.S., state that the vaccine must be stored in an ultra-cold freezer at temperatures between -80ºC and -60ºC (-112ºF to ‑76ºF). It can remain stored at these temperatures for up to 6 months. The vaccines are shipped in a specially-designed thermal container that can be used as temporary storage for a total of up to 30 days by refilling with dry ice every five days. Before mixing with a saline diluent, the vaccine may also be refrigerated for up to five days at standard refrigerator temperature, between 2⁰C and 8⁰C (36⁰F and 46⁰F). If approved, the option to store at -25°C to -15°C (-13°F to 5°F) for two weeks would be in addition to this five-day option to store at standard refrigerator temperature. The vaccine is administered at room temperature by medical staff.
As additional stability data are obtained, Pfizer and BioNTech anticipate the shelf life and/or expiration date could be extended, and alternate short-term temperature storage may be considered.
The vaccine, which is based on BioNTech proprietary mRNA technology, was developed by both BioNTech and Pfizer. BioNTech is the Marketing Authorization Holder in the European Union, and the holder of emergency use authorizations or equivalent in the United States, United Kingdom, Canada and other countries in advance of a planned application for full marketing authorizations in these countries.
AUTHORIZED USE IN THE U.S.: The Pfizer-BioNTech COVID19 Vaccine is authorized for use under an Emergency Use Authorization (EUA) for active immunization to prevent coronavirus disease 2019 (COVID-19) caused by severe acute respiratory syndrome coronavirus 2 (SARS-CoV-2) in individuals 16 years of age and older.
The Pfizer-BioNTech COVID-19 Vaccine has not been approved or licensed by the U.S. Food and Drug Administration (FDA), but has been authorized for emergency use by FDA under an Emergency Use Authorization (EUA) to prevent Coronavirus Disease 2019 (COVID-19) for use in individuals 16 years of age and older. The emergency use of this product is only authorized for the duration of the declaration that circumstances exist justifying the authorization of emergency use of the medical product under Section 564 (b) (1) of the FD&C Act unless the declaration is terminated or authorization revoked sooner. Please see Emergency Use Authorization (EUA) Fact Sheet for Healthcare Providers Administering Vaccine (Vaccination Providers) and Full EUA Prescribing Information available at www.cvdvaccine.com.