Shake Shack (SHAK) Enters Into Cooperation Agreement With Engaged Capital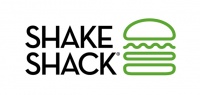 Shake Shack Inc. ("Shake Shack" or the "Company") (NYSE: SHAK) today announced that it has entered a cooperation agreement (the "Cooperation Agreement") with Engaged Capital, LLC ("Engaged Capital"). As part of the Cooperation Agreement, Shake Shack appointed Jeffrey D. Lawrence to its Board as an independent director, effective immediately. The Company will also work with Engaged Capital to identify an additional mutually agreed upon independent director to appoint to the Shake Shack Board with restaurant operations experience. The Company also agreed to take other actions that both the Company and Engaged Capital believe are in the best interests of the Company and its stockholders.
Randy Garutti, Shake Shack's CEO, commented, "We appreciate our constructive dialogue with Engaged Capital and believe the appointment of Jeff and another new director will benefit our Company and stockholders. We are executing our strategic plan and share Engaged Capital's view that Shake Shack can drive additional profit growth. We look forward to continuing to increase stockholder value."
Lawrence, former CFO of Domino's Pizza Inc., brings strong financial management, business operations, and transformation expertise from leading restaurant and consumer-facing companies. While at Domino's, he guided the company's digital transformation and international expansion. Lawrence currently serves as CFO of technology company ShiftKey.
"Jeff is a seasoned leader in the restaurant industry, and we are excited to welcome him to the Board," said Danny Meyer, Chairman of the Board. "It became clear that Jeff is an ideal addition to our Board after an extensive search that began in January 2023 led by the Nominating & Corporate Governance Committee of the Board. Given his expertise in scaled operations, digital and international expansion, as well as his strong financial leadership experience, we believe he will be able to make immediate and impactful contributions to Shake Shack. I am also pleased that we reached an agreement with Engaged Capital, one of our largest stockholders, that I believe will further our mutual goal of enhancing stockholder value."
Pursuant to the Cooperation Agreement, Shake Shack has agreed to retain a consulting firm to support its ongoing operational initiatives to improve restaurant execution, cost structure and profitability, and Danny Meyer and certain of his affiliates have agreed to step down their director designation rights over time.
"We are pleased to have aligned with the Board on a constructive path forward to helping Shake Shack achieve its potential. Due to its strong brand, elevated product and uplifting guest experience, Shake Shack has a unique opportunity for substantial profitable growth. Jeff and an additional director with expertise successfully scaling profitable restaurant concepts will be tremendous additions to the Board as the company continues to improve the guest experience, Shack and company profitability and returns on capital," commented Glenn W. Welling, Founder and Chief Investment Officer at Engaged Capital.
"I am honored to join the Board of such an outstanding global brand, a brand whose mission to Stand for Something Good resonates strongly with me. I have long admired Shake Shack and could not be more excited to partner with Danny, Randy and the rest of the team to continue to build real and sustainable value for all of our important stakeholders," said Jeff Lawrence.
Engaged Capital has agreed to abide by certain customary standstill and voting commitments in connection with the Cooperation Agreement and will support the Board's full slate of directors at the 2023 Annual Meeting of Stockholders. The agreement will be filed by the Company with the U.S. Securities and Exchange Commission ("SEC") as an exhibit to the Current Report on Form 8-K.
Jeffrey Lawrence Bio
Jeffrey (Jeff) D. Lawrence has more than 25 years of leadership experience with particular expertise in the consumer retail and restaurant industries globally as well as in digital and technological transformations, franchising and financial strategy. Mr. Lawrence is currently the Chief Financial Officer of ShiftKey, a technology-enabled marketplace connecting licensed professionals to the future of work. Mr. Lawrence previously served as Chief Financial Officer of FIGS, Inc., where he led its successful initial public offering and partnered to grow significant shareholder value during his tenure. Mr. Lawrence previously spent more than 20 years at Domino's Pizza, Inc., the leader in the global pizza industry, including five years as Executive Vice President & Chief Financial Officer. Mr. Lawrence was instrumental in Domino's successful initial public offering, then the largest restaurant IPO ever, as well as the ground-breaking turnaround of the brand including the technological transformation, global expansion and dramatic increase in store level profitability, all of which led to best-in-class shareholder returns for more than a decade. Mr. Lawrence previously served on the Board of Directors of Domino's master franchisee in China. Mr. Lawrence began his career in public accounting and is a certified public accountant (registered status) in the State of Michigan. Mr. Lawrence holds an MBA with High Distinction from the Ross School of Business at the University of Michigan as well as a BBA (summa cum laude) from Wayne State University.