L Brands (LB) Announces Board of Directors for Standalone Victoria's Secret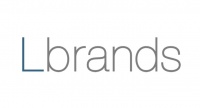 ---
Get inside Wall Street with StreetInsider Premium. Claim your 1-week free trial here.
---
L Brands, Inc. (NYSE: LB) today announced the composition of the Board of Directors for the standalone, publicly traded Victoria's Secret that is expected to be formed through the Company's separation of its Bath & Body Works and Victoria's Secret businesses. The new Victoria's Secret Board is expected to consist of seven directors, six of whom are independent and six of whom are women (including the Chair of the Board).
Including two directors currently serving on the L Brands Board (who will step down from the L Brands Board in connection with the separation), the following are the anticipated members of the Victoria's Secret Board following the completion of the separation:
Donna James, Managing Director, Lardon & Associates LLC (Chair of the Board)
Irene Chang Britt, Former President, Pepperidge Farm and Senior Vice President, Global Baking and Snacking, Campbell Soup Company
Sarah Davis, Former President, Loblaw Companies Limited
Jacqueline Hernández, Former Chief Marketing Officer, Hispanic Enterprises and Content, NBC Universal
Lauren Peters, Former Chief Financial Officer, Foot Locker, Inc.
Anne Sheehan, Former Chair of the Securities and Exchange Commission's Investor Advisory Committee
Martin Waters, Chief Executive Officer, Victoria's Secret
"Today marks an exciting milestone in our plans to launch Victoria's Secret as an independent, publicly traded company," said Sarah E. Nash, chair of L Brands' Board. "We are thrilled with the group of diverse and seasoned executives who will comprise the new Victoria's Secret Board. These individuals collectively bring immense leadership and industry experience as well as financial and governance expertise, which will be instrumental as the Victoria's Secret team continues to realize the brand's full potential."
Donna A. James, anticipated Victoria's Secret Chair of the Board, commented, "I am honored to lead the new Victoria's Secret Board following the separation and look forward to serving alongside such talented individuals. I am confident that this group of directors brings the right combination of experience and expertise to help steer the continued transformation and growth of this iconic brand. Together, we will continue to oversee management's execution of Victoria's Secret's strategy to capitalize on the numerous opportunities ahead and create value for shareholders."
Victoria's Secret separately announced today the introduction of two partnerships to positively impact the lives of women around the world: The VS Collective and the VS Global Women's Cancer Fund. The VS Collective is a new partnership platform that will bring together an unparalleled group of trailblazers, unlocking a series of social, cultural and business relationships that will fundamentally influence and shape the future of the world's largest and most recognizable brand for women. The VS Global Women's Cancer Fund is a groundbreaking initiative to fund innovative research projects aimed at progressing treatments and cures for women's cancers and investing in the next generation of female scientists.
The previously announced plan to separate Bath & Body Works and Victoria's Secret into standalone publicly listed companies through a spin-off of the Victoria's Secret business to L Brands shareholders remains on track to be completed in August 2021, subject to certain customary conditions, including final approval by the L Brands Board and effectiveness of a Form 10 registration statement filed with the U.S. Securities and Exchange Commission.
Meet the Future Victoria's Secret Board:
About Donna A. James (Chair of the Board)Ms. James is managing director, Lardon & Associates LLC, a business and executive advisory services firm she established in 2006 after retiring from Nationwide Mutual Insurance Company and Nationwide Financial Services. Ms. James served in roles of increasing responsibility over her 25 years with Nationwide including president Nationwide Strategic Investments 2003 through March 2006 and executive vice president chief administrative officer from 2000 to 2003. Ms. James serves as a director of Boston Scientific Corporation, a global developer, manufacturer and marketer of medical devices; The Hartford Financial Services Group, an investment and insurance company; and Xponance, a private company providing investment management services. She previously served as a director of Marathon Petroleum Corporation, a transportation fuels refiner, from 2011 to 2018 and as a board advisor from 2019 through 2020. Ms. James also served as a director of CNO Financial Group, a holding company for a group of insurance companies, from 2007 to 2011; as a director of Coca-Cola Enterprises Inc., a nonalcoholic beverages manufacturer and distributor from 2005 to 2012; and as a director of Time Warner Cable Inc., a provider of video, data and voice services from 2009 to 2016.
About Irene Chang BrittMs. Chang Britt brings brand and marketing expertise as well as public company board experience to the Victoria's Secret Board. She currently serves as a director of Mikmak and Brighthouse Financial, Inc. as well as chair of the board of Amica Senior Lifestyles. She previously served as an independent director of Tailored Brands, Inc. (formerly Men's Wearhouse, Inc.) and of Dunkin Brands Group, Inc. Ms. Chang Britt retired from Campbell Soup Company in January 2015 where she served in positions of increasing responsibility, most recently having served as senior vice president of Global Baking and Snacking and as president of Pepperidge Farm, a subsidiary of Campbell.
About Sarah DavisMs. Davis retired in May 2021 as president of Loblaw Companies Limited, Canada's largest retailer and the nation's food and pharmacy leader. Before taking on the role as President in 2017, Sarah served as chief administrative officer of Loblaw where she had a broad portfolio of responsibilities including corporate strategy, supply chain, information technology, real estate and human resources. Prior to this, Sarah served as chief financial officer. Sarah holds an Honours Bachelor of Commerce degree from Queens University and is a Fellow Chartered Professional Accountant. Sarah serves as a director of AGF Investments and brings corporate finance expertise and public company board experience to the Victoria's Secret Board. She previously served as a board member of T&T Supermarkets and President's Choice Financial.
About Jaqueline HernándezMs. Hernández currently serves as the chief executive officer and co-founder of New Majority Ready. She also serves as a director at Estrella Media, Redbox Automated Retail and Isos Acquisition Corp. She previously served as the chief operating officer of NBCUniversal Telemundo Enterprises, the chief marketing officer of NBCUniversal Hispanic Enterprises and the president of Combate Americas. Ms. Hernandez is a seasoned executive with expertise in multicultural marketing and strategic planning.
About Lauren PetersMs. Peters recently retired from her role as executive vice president, chief financial officer of Foot Locker, Inc., the specialty retailer at the heart of the sport and sneaker communities around the globe, after having served in positions of increasing responsibility over a 24-year career at the company. She currently serves as a director of La-Z-Boy, Inc., the most recognized brand in the furniture industry, and previously served as a director of Carbon38, the digitally led premier destination for active fashion. Ms. Peters brings extensive financial and strategic planning experience with consumer-focused, omni-channel, global retailers, and public company board experience, to the Victoria's Secret Board.
About Anne SheehanMs. Sheehan was the chair of the Securities and Exchange Commission's Investor Advisory Committee from 2012 to 2020. From 2008 until 2018, Ms. Sheehan served as the director of corporate governance at The California State Teachers' Retirement System (CalSTRS), the largest educator-only pension fund in the world and the second largest pension fund in the United States. She previously served as the chief deputy director for Policy at the California Department of Finance from 2004 to 2008 and as executive director at the California Building Industry Foundation from 2000 to 2004. Ms. Sheehan is a director of Cohn Robbins Holdings Corp., a blank check company founded for the purpose of effecting a merger, share exchange, asset acquisition, share purchase, reorganization or similar business combination with one or more business entities. Ms. Sheehan is a founder of the Investor Stewardship Group, serves on the Advisory Board of the Weinberg Center for Corporate Governance at the University of Delaware, is a member of the Advisory Board of Rock Center for Corporate Governance of Stanford Law School and is a Senior Advisor at PJT Camberview.
About Martin WatersMr. Waters currently serves as chief executive officer, Victoria's Secret. He joined L Brands in 2008 as head of the international division. Under Mr. Waters' leadership, the international business has expanded from the early phases of incubation to more than 700 stores globally. Prior to his role with L Brands, Mr. Waters was managing director for Boots Retail International, the world's leading health and beauty retailer. He has lived and worked in five countries leveraging his experience in strategic planning, merchandising, brand management, marketing and supply chain operations to establish new business models in more than 80 countries around the world. As part of his commitment to the community, Mr. Waters is a governor on the National Board of the Boys and Girls Clubs of America and serves as chairman of the Midwest region.