Faraday Future Intelligent Electric (FFIE) Appoints Scott Graziano as Global General Counsel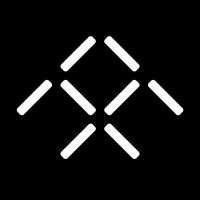 Faraday Future Intelligent Electric (NASDAQ: FFIE) today announced the Company's Board of Directors has appointed Scott Graziano as Global General Counsel; he will be based at the Company's Gardena, California, main campus near Los Angeles, effective immediately. In his new role, Mr. Graziano will report to the CEO of FF, and will serve on the Company's executive leadership team.
Mr. Graziano has vast experience in managing legal departments at publicly listed companies in the U.S. and working at world-class law firms. Prior to joining FF, Mr. Graziano served at Healthpeak Properties, Inc. from October 2015 to September 2023, including as Senior Vice President and Deputy General Counsel beginning in February 2017, as well as Corporate Secretary. Prior to joining Healthpeak, he served as Director – Securities and Corporate Governance at Western Digital Corporation. Prior to that, Mr. Graziano was a counsel at the law firm of O'Melveny & Myers LLP in Newport Beach, California, and Shanghai, China, from November 2004 to January 2015, and an associate at the law firm of Shearman & Sterling LLP in New York City from September 2000 to November 2004. He received a Bachelor of Science in Political Science from the University of California, San Diego, and earned a Juris Doctorate from Georgetown University Law Center. Mr. Graziano is admitted to practice law in California and New York.
FF continues to make positive strides from a business standpoint. FF received notice from Nasdaq on September 14th that the Company regained compliance with Nasdaq's minimum bid requirement after nearly a year.
With Scott's onboarding, the Company will continue to strengthen the organization and capabilities of the global legal team.
"Mr. Graziano will be an integral member of our leadership team and brings diversified experience to FF at a pivotal time for the Company as we focus on ramping up FF91 production and continue our initial FF 91 2.0 deliveries," said Xuefeng Chen (XF), Global CEO of FF. "Scott comes to FF with a wealth of public company legal expertise. His extensive knowledge of complex global business and legal issues will make him a valuable addition to FF's senior leadership team."
The Company will continue its deliveries of the FF 91 2.0 Futurist Alliance as it plans to hold an "FF Delivery Co-Creation Day" for every FF 91 2.0 Spire user through the end of 2023.