Digital Realty Trust (DLR) director Laurence Chapman to resign immediatly, issues stern letter about governance practices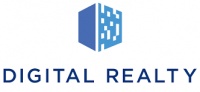 Digital Realty Trust (NYSE: DLR) disclosed that on June 4, 2023, they received a notification from Laurence Chapman of his resignation from his positions as a member of the company's Board of Directors and a member of the Nominating and Corporate Governance Committee of the Board, effective immediately. Mr. Chapman's tenure had been scheduled to end on June 8, 2023, the day of the company's upcoming annual meeting of stockholders, because he was not standing for re-election at that meeting, as previously announced on March 6, 2023. Mr. Chapman joined the Board in 2004. Mr. Chapman stated that his resignation is due to his disagreement with the company regarding governance policy and practice. As previously disclosed in our proxy statement and elsewhere, the company believes its governance policies and practices are compliant and robust, including numerous improvements in recent years. The Board believes in the importance of good governance and remains focused on governance matters, including periodic Board refreshment to provide diversity, fresh thinking and new perspectives.
Subsequent to the receipt of Mr. Chapman's initial resignation letter on June 4, 2023, Mr. Chapman informed the company he was withdrawing his initial letter and was replacing it with a second resignation letter, dated as of the same date. The written correspondence related to Mr. Chapman's resignation is being filed exactly in the form in which it was provided to the company, without redaction or modification of any kind. The company wishes to emphasize that the written notification of resignation reflects the thoughts and beliefs of Mr. Chapman only. The company takes no responsibility for the contents of the written notification of resignation. A copy of the written correspondence related to Mr. Chapman's resignation is attached hereto as Exhibit 17.1, and the description of the written correspondence related to Mr. Chapman's resignation is qualified in its entirety by reference to the full text of the attached written notification of resignation.
LETTER:
Dear Mary,
I am submitting my resignation from the Board of Digital Realty Trust effective June 4th, 2023. I am resigning due to a disagreement with the company regarding governance policy and practice, including, but not limited to the 2022 and 2023 selection of directors for nomination. I am raising four specific incidences of governance practice that I disagree with, and I am requesting that my resignation, the matters herein, and this letter be disclosed.
I am the largest shareholder among the independent directors and have devoted a great deal of my time and skills to the development of the company and the board over the past 19 years.
I believe that the capital markets environment in the USA is one of our greatest strengths and have always strived to live up to the principals that underpin that strength. It relies on an honest relationship between the users of capital and the investors providing that capital. I joined the board in 2004 in large part because I knew, from past experience, that Bill Stein adhered to those principals.
I fully support management and the steps they are taking to continue the transformation of the company and to address the current liquidity concerns. My disagreement is solely with governance policy and practices, and I am concerned that the loss of a healthy governance environment has had and continues to have a negative impact on the company.
There are certain principals of board governance that I have vigorously fostered and upheld, including building trust and respect, and ensuring every director gets an equal opportunity to contribute through discussion in the board room with every director present and participating. Directors need to be comfortable discussing anything in the board room without a concern that it will be leaked inappropriately. I expect directors to remain objective, demonstrate independence and place the interests of the company above personal interests.
The processes by which both Bill Stein and I were removed from the company and board are described below to document what I believe are improper governance processes. I have included the minimal amount of information that I feel is necessary to frame and document the issues and I have avoided naming names as much as possible. There is a great deal more I could speak to and would be willing to share if Digital chooses to take these matters seriously.
Governance Issue #1
In 2021 Digital had 11 board members, the majority of whom joined the board when we were a very different company. Today, Digital needs directors with the background, knowledge and experience to meet its current and future needs. Digital today is no longer a REIT that invests in the asset class of data centers. Digital today is a global solutions provider of infrastructure services that has the legal structure of a US REIT.
The charter of the Nominating and Governance Committee, which you chair, states that "The committee shall periodically review the performance of each current director and shall consider the results of such evaluation when determining whether or not to recommend the nomination of such director for an additional term." The committee charter is posted on Digital's website, and the committee's commitment appears in our proxies filed in 2020, 2021, 2022 and 2023, along with a statement that periodically the committee retains an outside advisor to conduct the evaluations.
Given that half of the independent directors sit on the Nominating and Governance committee, performing a self-evaluation of individual directors is not very practical and has never occurred. As a member of the committee, I have expressed to you my concern that we were telling shareholders that we periodically performed such an evaluation and considered its results when nominating directors. You dismissed my concerns, telling me "That is what we tell shareholders, what we do is a different matter."
Despite my concerns, I took comfort from knowing that whenever we had an independent advisor performing the evaluation process, we would utilize it and act on any issues raised. Absent an independent advisor led process, when there has been reason to question a director's nomination, as chairman I would speak with Bill Stein and a few experienced directors, and then approach the director in question. Those directors have always chosen to withdraw from nomination, which rendered any Nominating and Governance process moot. There have also been directors who have chosen to step away of their own volition.
In 2021, at my request and on behalf of the Nominating and Governance Committee, you retained a highly regarded outside advisor to conduct a full Board Evaluation and develop Individual Director Assessments. For individual director assessments, the advisor was to develop a peer assessment of each director's behaviors, expertise, and contributions to the Board measured against best practice behaviors.
In their report, they observed that the board had deep, long-standing, positive working relationships in the board room. The CEO (Bill Stein at the time) and the Board Chair (myself at the time) were both highly regarded by fellow directors and we both received outstanding assessments. The advisor ranked the board as an Advanced Board in terms of its effectiveness and indicated that typically the chair leads board review discussions and provides feedback for directors.
The early 2020 addition of Alexis Bjorlin and VeraLinn "Dash" Jamieson had added new skills and additional diversity to the board. Jean Mandeville, who joined at the same time through our acquisition of Interxion, became our first international director. Despite these additions, the advisor confirmed Bill Stein's and my view that the board needs to add directors with a strong understanding of data center competitive advantages, experience with digital infrastructure services and disruptive technologies, experience in scaling large multinational businesses and experience in the Asia region.
Given the size of the board, in order to add directors with these needed skills, a board succession plan had to be established. I spoke with several of our directors who have experience with large company boards. With their input and guided by the individual director assessments, I spoke to three directors about not running for nomination over the next few years. One of the three was Mark Patterson who I could not support for nomination the following year based on his assessment and other concerns.
In the initial draft of that report there was a chart of pre-existing relationships outside of the board room. We had not requested that information, but the advisor felt it was relevant to the topic of independence and objectivity. The first eight pre-existing relationships, representing half of the total, involved you and/or Mark Patterson together with certain Digital executives. In particular it was noted that you and Mark are close personal friends. In addition, you are both full time professional directors whose primary source of income is from director's fees, you both serve on four REIT boards, you both attend the same NAREIT conferences and deal with the same REIT investment community, and you are both very likely to be contacted as a reference for the other when you seek positions on other REIT boards. That page did not appear in the final report to the board, but I am not alone in my concern that those relationships have the potential to impact real or perceived objectivity.
Alexis and Dash had only been on the board for a couple of meetings when I received a call from Mark saying I needed to get "those two women" off the board. I was later told that Mark had contacted other directors to disparage Alexis and Dash and insist they needed to be off the board. I have been told of other behaviors that might merit investigation, but I will not repeat them here since they are hearsay. In my view, respecting the decision of the board to add Alexis and Dash, and showing respect for fellow directors are both part of good governance.
In August of 2021, I was advised by directors that Mark was calling them individually and lobbying for Andy Power to be made President or even CEO effective immediately. I confronted Mark because I feel that sound governance requires that discussions of this nature should take place in the boardroom. Mark told me that in his view, "The end justifies the means." That principal originated in Machiavelli's "The Prince." Good governance embodies principals such as transparency, participation, consensus orientation, equity and inclusion. Machiavelli's principals seem to be the polar opposite.
Mark refused to withdraw from the nomination process. In view of this, I expected the Nominating and Governance Committee to follow its charter and consider a director's evaluation before determining whether or not to recommend the nomination of the director for an additional term. However, you insisted that despite the committee charter, assessments could not be shared with your committee or the full board, and the committee would not engage in any evaluation process.
If evaluations cannot be shared with the committee or board, the charter and proxy statements on this matter are demonstrably false.
Investors and regulators expect companies to have in place a process for identifying and taking action to make whatever changes in board composition are in the best interests of shareholders. The OECD cites as best practice an expectation that the board chair should act upon the results of performance evaluations, including seeking the resignation of directors.
Based on the need to refresh the board, the corrosive impact of Mark's behavior outside the boardroom, and his assessment, I told Mark that I could not support his nomination in 2022. Mark threatened to go public with our investors and management and claim that I had a vendetta against him. The very idea of a director using threats to retain his position on a board and placing his own interests ahead of the interests of Digital only added to my resolve that the board needed to address this issue.
On March 3rd, 2022 at a regular meeting of the board of directors I reminded the board that, board seats are not for life, investors expect a rigorous review of individual directors, the Nominating and Governance Committee had never conducted such a review and yet we were taking credit for it in our proxy, and the growth and redirection of the company meant we needed to agree on a process for director refreshment. I told the board that I believed that Mark's behaviors, some of which I have noted above, were impacting the orderly functioning of the board as a whole and that I could not support his nomination. I asked Mark to withdraw his threat, to share his individual director assessment with the board, and to leave the board room to allow for discussion as called for by Roberts Rules of Order #36. Mark refused all three requests.
In order to allow the board to have an open discussion, I proposed that both Mark and I withdraw. I asked Bill Stein to chair the meeting in my absence, but he was soon asked to leave the meeting. You told me that you then chaired the meeting. The subsequent discussion took almost 5 hours while Mark, Bill and I waited next door. Obviously, the directors I had spoken to about leaving the board in the future did not support my view, you did not, and there was apparently some concern about litigation. When I twice tried to rejoin the meeting, I was waved away, told that things were extremely emotional, and that my presence would make things worse. I understand that the principal arguments you made to overlook the concerns about Mark was that I had not followed the proper process for nominations, I was behaving as an imperialistic chairman, and it was me that was the problem.
Those arguments are particularly ironic because, had you allowed the process defined in the Nominating and Governance Committee charter to take place, I would not have had to bring my concerns to the board.
The directors that remained in the room were divided. They reached a compromise solution, but Mark rejected that and so the board did nothing. Two directors that I consider assets to the board told me they were considering resigning. I encouraged them both to stay for the sake of the company. Despite the fact that some directors believe Mark should not be on the board, they have observed to me that they see no process that can lead to that result. Mark and I were asked to work together for the benefit of shareholders. I endeavored to do that, but since that time, with your support, Mark has pushed for my removal from the board and Bill Stein's termination.
The board is free to decide that nomination decisions should be made by the full board, the Nominating and Governance Committee, the chairman and CEO, by a select group of directors or some other process. What it cannot do is take credit for following a specific good governance process but then failing to follow it. I encourage you to review the agendas and minutes for the years that you chaired the Nominating and Governance Committee meetings, and you will see that no individual director evaluations ever occurred. If Digital files a response to this letter, I encourage Digital to state the dates on which it claims those evaluations took place.
Governance Issue #2
The replacement of me as chairman at the May 2022 board meeting failed to follow an accepted governance process in which the board would discuss the needs of the company, generate a slate of interested directors and vote to select a new chair. The topic was not even on the board agenda. I was told that after the first night board dinner, a subset of directors including you and Mark, met at the hotel bar. After quote "the third glass of wine", that group decided that this board meeting was the time for a change of chair, and you were the choice. With the exception of Bill Stein who was excluded from any discussion, directors not at the bar were taken aside the next day or contacted by phone and told what was going to take place and that the vote would be at the very end of the board meeting.
The board has every right to select a new chair and I had been chairman for five years. You may recall that I congratulated you on your appointment but did tell you that I thought the process had done you a disservice. It would have been better for your legitimacy had the selection process been in the boardroom rather than the bar. I consider what took place further evidence of poor governance practices.
Governance Issue #3
In November 2022, you called me a few days before the upcoming board meeting to tell me that the board was going to discuss a CEO succession which was going to take place in early 2023. It was clear when you introduced the topic at the first night dinner that discussions had already taken place and the decision, timing and final candidate choice had been established by a subset of directors. At dinner, a director asking a valid question was dismissed with a peremptory "don't worry about it." CEO succession is a key responsibility of any board, and every director should worry about it.
I think consideration of CEO succession in 2023 was appropriate and when brought to a vote, I voted yea to the choice of new CEO. My concern is with the process which was far from the transparent, participative and consensual process I associate with good governance.
Governance Issue #4
In February of this year, you told me I would not be nominated in the proxy. I had hoped to remain on the board, and I willingly shared my independent advisor's assessment with the full board. You told me that I should leave the board now and Dennis Singleton would step down at a later point. Apparently, somebody pointed out that if you wanted to use long service as the rationale, Dennis would have to be sacrificed since we both have the same years of service. I was told by some directors that had there been an evaluation process, in view of my continued contributions to the board, I would have been nominated. To quote from the Harvard Law School Forum on Corporate Governance, "The best way to achieve healthy board turnover is not term limits or retirement ages but a robust director evaluation process combined with an ongoing director succession process."
For the second year in a row, despite having objective assessments available, you failed to lead your committee in any evaluation of any individual director's performance.
Conclusion
The governance practices you have endorsed are a disservice to our shareholders. Many investors believe there is a link between good governance and company performance. I hope that by placing these matters in public view, you and the Digital board will address them to the benefit of shareholders and future directors, before it is too late.
Sincerely,
Laurence Chapman
Board Changes
,
Trader Talk
Related Entities
Definitive Agreement
Sign up for StreetInsider Free!
Receive full access to all new and archived articles, unlimited portfolio tracking, e-mail alerts, custom newswires and RSS feeds - and more!