Tesla (TSLA) May Have Engaged in a Heavily Discounted China Fleet Sale to Hit its 2Q20 Delivery Figure - GLJ Research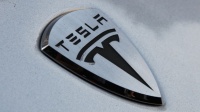 ---
Get instant alerts when news breaks on your stocks. Claim your 1-week free trial to StreetInsider Premium here.
---
GLJ Research analyst Gordon Johnson notes two separate Chinese State-Owned news outlets (here and here) are reporting heavily discounted long-range Tesla (NASDAQ: TSLA) Model 3 cars currently offered by car dealership YiAuto on the e-commerce site Pinduoduo.
The car is selling at a $5.7K discount to the currently listed price TSLA sells Model 3 LR cars at on its website.
Johnson believes Tesla likely engaged in a heavily discounted China fleet sale to hit its 2Q delivery figure of ~90K.
Johnson weighed in:
"While the Global Times and Yicai Global have noted that TSLA has denied offering promotions through either firm, our opinion here is simple; TSLA engaged in a discounted fleet sale (the magnitude of which remains unknown – i.e., was it 5K cars, 10K car, or more/less) in June to hit is delivery numbers in China, and now those cars are being liquidated by the fleet buyer on Pinduoduo. The only question is… if a fleet buyer on Pinduoduo is selling at a $5.7K discount to the current market price, how much of a discount did TSLA offer them? While we won't portend to know the answer(s) here, assuming our opinions are correct, this suggests three things:
Demand for TSLA's cars, however marginal, is not as strong as it appears;
Gross margins will suffer incrementally (however, as we noted this am, with a number of non-organic/seemingly-deceptive accounting levers – our opinion – TSLA employs each quarter, where these discounts show up will likely prove nearly impossible to "audit"); and
Our sell-side peers continue to ignore items like this, which get to what we believe is complicity in consistently pushing a narrative of TSLA "beating" Street estimates (why is the Consensus est. for TSLA's 2Q20 EPS -$1.20/shr, despite nearly EVERYONE assuming profit, and thus the run in the shares over the past few months on the expectation of S&P 500 inclusion)."