Pacific Crest Negative On Apple (AAPL), Cuts to Sector Weight, Says Cycle Priced-In But FY 2019 Sales Decline Is Not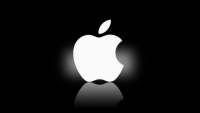 Pacific Crest downgraded Apple (NASDAQ: AAPL) from Overweight to Sector Weight.
Analyst Andy Hargreaves says the upside from the iPhone 8 appears to be priced in to the stock. He tells clients in a Monday research note that the risks to Apple might not be priced in though. He is primarily speaking to the risk that iPhone sales could potentially decline in FY 2019.
Commenting the iPhone 8 upside first, Hargreaves says rewards from the phone are balanced against the risks: "we believe investors are anticipating an extremely strong iPhone 8 cycle, while giving relatively little weight to risks around gross margins, elasticity, supply issues, or the likelihood for declines beyond the iPhone 8 cycle. This reduces the risk/reward ratio and prompts us to downgrade our rating to Sector Weight."
He also believes that unit sale estimates required to achieve nearly $12.00 in EPS "appear extremely unlikely."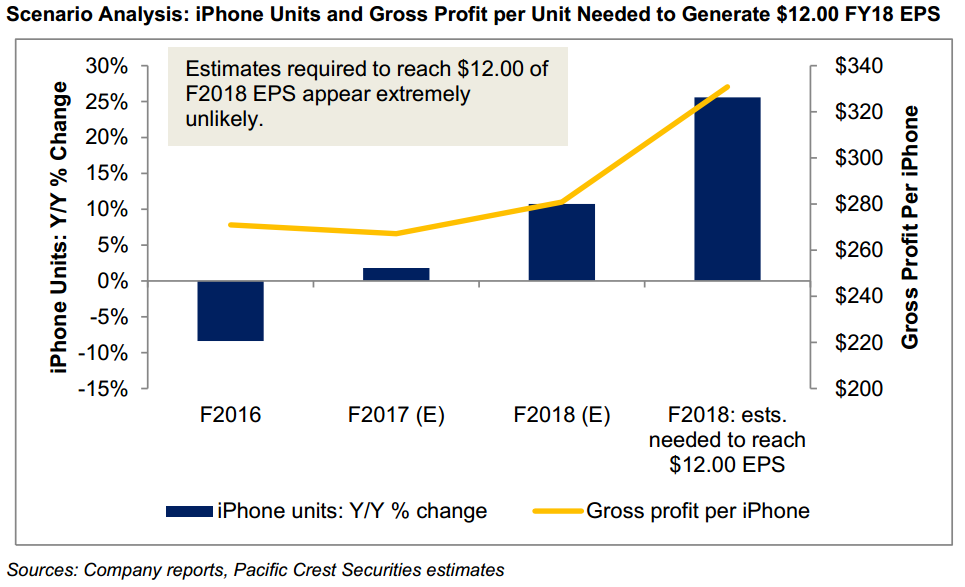 Addressing a possible sales decline in FY 2019, Hargreaves comments that the multiple may decline as sales declines impact EPS and revenues. Without a dividend raise, Apple may likely see a decline in its multiple (emphasis Street Insider): "We expect resumed declines in sales to new users and lower replacement rates to drive iPhone sales down in FY19, which is likely to drive FY19 revenue and EPS down. Absent a material increase in the dividend, we would expect this to prompt multiple contraction through FY18, offsetting potential earnings upside from the iPhone 8."
Further, he cuts his FY 2017 EPS estimates citing iPhone 8 delays. He says recent checks show delays to the OLED iPhone out to October which causes him to shift iPhone unit sales for FY 2017 out into FY 2018: "...we now expect the OLED iPhone 8 to ship in October with tight initial volume that ramps rapidly through F1Q (Dec.). This is likely to cause a bigger pause in F4Q (Sept.) than we previously estimated, with more units shifting out of FY17 and into F1Q18 and F2Q18. In addition to pushing units out of F4Q17 into F1Q18 and F2Q18, we are adjusting our estimates to anticipate a slightly faster falloff in sales in 2H:FY18 in a pattern that is similar to the one seen during the iPhone 6 cycle."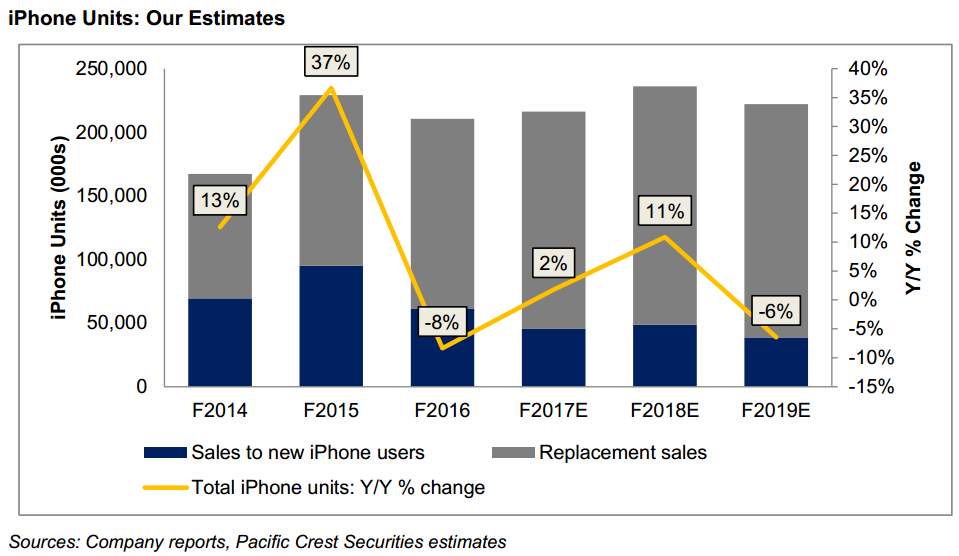 FY 2017 EPS estimate falls from $8.95 to $8.86 and FY 2018 EPS estimate rises from $10.22 to $10.53.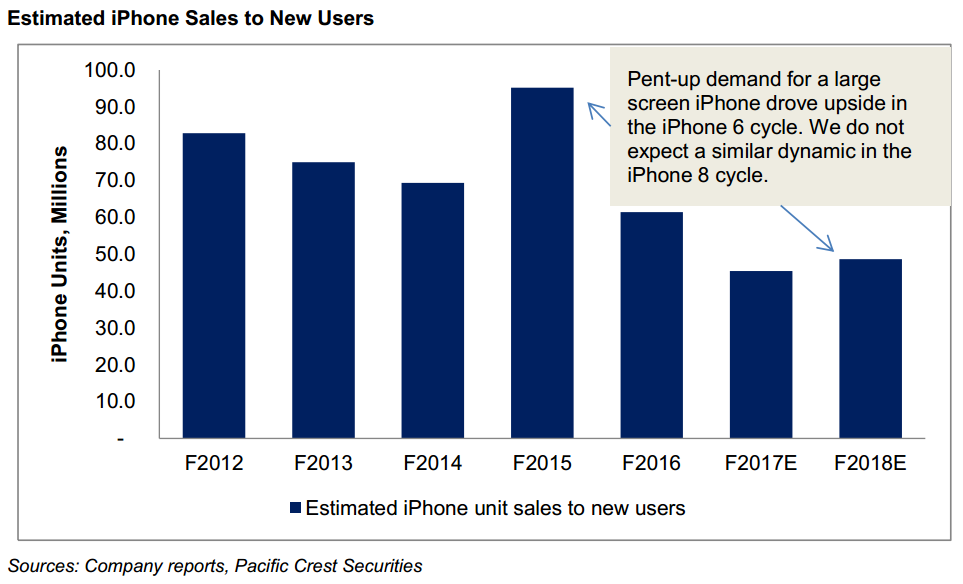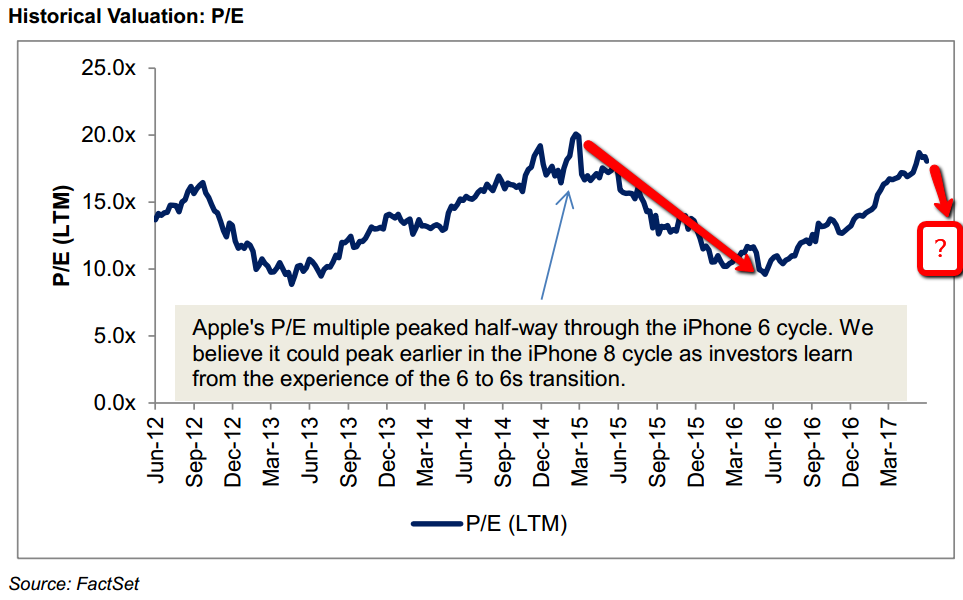 Hargreaves suggest clients who chose to sell Apple at these levels should go and purchase Google (NASDAQ: GOOGL) citing retention of excellent risk/reward profile and more sustained upside potential compared with Apple.
For an analyst ratings summary and ratings history on Apple click here. For more ratings news on Apple click here.
Shares of Apple closed at $155.45 Friday.