JMP Securities sees Opendoor (OPEN) stock price risinf as profitability expectations improve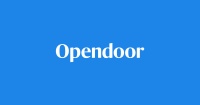 The price target for Outperform-rated Opendoor (NASDAQ: OPEN) was doubled to $5 from $2.50 by JMP Securities analyst Nicholas Jones in a note to clients Thursday.
Jones told investors that lower home price volatility should drive a better contribution profit.
"Opendoor Technologies Inc. is 200% higher than its intra-quarter low, which we attribute to its better-than-expected 1Q23 results and 2Q23 guidance and evidence that industry trends are improving," wrote Jones.
"While overall home transaction volumes are still low, median home price volatility has stabilized and has begun to increase. This suggests that OPEN can deliver better top-line revenue on higher average home selling prices and higher contribution profits than we originally estimated."
JMP continues to see OPEN's home seller and buyer solutions as "valuable and disruptive to the broader ecosystem" and expects the company's stock price to continue appreciating as profitability expectations improve.
By Sam Boughedda