Bank of America: Coinbase faces ongoing regulatory headwinds amid SEC lawsuit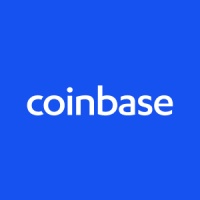 Investing.com -- Coinbase Global Inc (NASDAQ: COIN) faces mounting regulatory challenges after the U.S. Securities and Exchange Commission sued the crypto exchange as part of a widening crackdown on trading in digital assets, analysts at Bank of America have warned.
The SEC claimed that the San Francisco-based company failed to comply with rules requiring it to register as a broker, national securities exchange or clearing agency.
It was the second time in two days that the financial regulator unveiled charges against a crypto exchange. On Monday, the SEC also filed similar charges against Coinbase rival Binance.
"[W]e think these latest developments illustrate ongoing regulatory headwinds, which not only could threaten part of [Coinbase]'s business model, but also represent a big management distraction," analysts at Bank of America said in a note to clients that reiterated its "underperform" rating of the stock.
The analysts added that the SEC's lawsuit against Binance -- the world's largest cryptocurrency exchange -- also highlights the regulator's focus on digital token platforms that allow trading of non-Bitcoin or Ethereum crypto assets it considers to be unregistered securities.
The analysts added that SEC seems to be targeting businesses that created and provided so-called staking services, in which a customer agrees for their cryptocurrencies to be "locked up" for a period of time in order to receive returns on them. Authorities have questioned whether that practice is essentially akin to an investment contract and should follow certain regulatory parameters.
The Bank of America analysts flagged that about 23% of Coinbase's net revenues came from non-Bitcoin or Ethereum related transactions in the first quarter, while staking rewards made up around 10% of that figure.
"We also note that crypto trading volumes [year-to-date] have been noticeably weaker than in 2022, despite a rebound in crypto prices; in our view, the regulatory overhang will likely only exacerbate this issue and likely result in downside to current [Coinbase] estimates," the Bank of America analysts said.
You May Also Be Interested In