Analysts see a heightened risk for Unity Software as price changes ignite stock selloff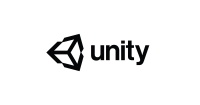 Unity Software (NYSE: U), a leading provider of game development tools and services, recently introduced a new pricing structure for its game engine, which has sparked significant debate and sent shares of the company nearly 8% lower on Monday.
This pricing change aims to better align Unity's revenue model with the needs of game developers, but it has triggered mixed reactions among analysts and developers alike. The original policy was set to charge developers $0.20 per game install over 200,000 installs.
After a severe backlash, Unity has apologized and said it will make changes to the new policies.
"The fee's unclear guidelines and Unity's inconsistent messaging have exacerbated the controversy," Benchmark analyst Mike Hickey wrote in a note.
"Unity may be offering the best-in-class game engine, online services, and ad monetization for game developers today, and developers may benefit under the new pricing structure if they choose to upgrade and bundle," however, the company risks "losing the option value from alternative engines/online services/ad monetization," Oppenheimer analysts wrote.
Similarly, Jefferies analysts urged the company to work on solutions to "better monetize its engine."
Unity shares rose 0.4% in early Tuesday trade.
By Senad Karaahmetovic