Luca Technologies, Inc. IPO Info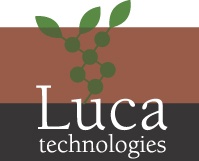 Company Name:
Luca Technologies, Inc.
Stock Symbol:
LUCA
Exchange:
NYSE
Status:
Cancelled
IPO Price:
Underwriters
Citigroup, Piper Jaffray, Raymond James
Amount of Offering:
N/A
Number of Shares Offered:
8.5 Mil
Shares Outstanding After Offering:
N/A
Valuation:
N/A
Company Description
Luca Technologies, Inc. uses biotechnology to create and sustainably produce natural gas. The company's proprietary technology stimulates native microorganisms that reside in subsurface hydrocarbon deposits, such as coal, oil, and organic-rich shales, to accelerate the bioconversion of such resources into methane, the principal component of natural gas, which we produce and sell using existing infrastructure.
Financial Data
The company posted 2011 revenues of $1.06 million, versus $2.4 million in 2010. The company posed a net loss in 2011 of $18 million, versus a loss of $19.7 million in 2010.
News Headlines