S&P Affirms Ratings on Viacom (VIAB); Outlook Remains Negative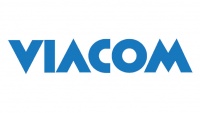 ---
Get inside Wall Street with StreetInsider Premium. Claim your 2-week free trial here.
---
S&P Global Ratings said today that it affirmed its ratings on Viacom Inc. (Nasdaq: VIAB), including the 'BBB-' corporate credit rating. The rating outlook remains negative.
At the same time, we assigned our 'BBB-' issue-level rating to the company's 2.25% senior notes due February 2022 and 3.45% senior notes due Oct 2026. We expect that Viacom will use the proceeds to repay its next two debt maturities ($400 million 2.5% senior notes due December 2016 and $500 million 3.5% senior otes due April 2017), reduce its outstanding commercial paper balance, and pay down future debt maturities.
"The affirmation reflects our view that while we don't expect Viacom to be able to reduce its adjusted leverage to below our 3.25x target until at least 2018 without taking additional actions, there are other uncertainties regarding the company's future that could aid or hurt its deleveraging prospects and thus affect our ratings on the company," said S&P Global Ratings credit analyst Naveen Sarma.
Viacom's newly reconstituted board of directors is in the midst of a strategic review that we expect will determine the company's operational and financial strategy going forward. In addition, Viacom lacks a permanent CEO (the interim CEO, Tom Dooley, will be stepping down by Nov. 15, 2016) to implement or modify this strategy. Additionally, Viacom's controlling shareholder, National Amusements Inc. (NAI; 20% economic interest and 80% voting control) has publicly requested that the boards of both Viacom and its sister company, CBS Corp., consider a potential combination of the two companies.
The negative rating outlook reflects the increased likelihood that Viacom may be unable to lower its adjusted leverage to 3.25x or lower by September 2017. We believe there are too many uncertainties that could positively or negatively affect our ratings on the company. These uncertainties include a yet-to-be-finalized strategic plan, an ongoing search for a new CEO, and the potential of a merger with CBS.
Over the next few months, we expect to meet with Viacom's senior management team to hear about its strategic plans. Our ability to assess this plan will require greater clarity on a potential merger with CBS and the selection of a new CEO. If we were to conclude that Viacom's turnaround strategy won't lead to adjusted leverage at 3.25x or below by September 2017, we could take a negative rating action. However, if we believe the proposed plans hold merit, and that a stabilization and longer-term revival of Viacom's operations as well as a reduction in its leverage are possible, we could consider revising the outlook to stable outlook.
We could lower our corporate credit rating on Viacom before September 2017 if we determine that the company's turnaround strategy won't lead to adjusted leverage at or below 3.25x by September 2017. A less likely scenario is that we could revise our leverage target for the 'BBB-' rating, even if the company were to lower its adjusted leverage to or below 3.25x, which could lead to a downgrade. The second scenario could occur if Viacom's operational performance weakens materially, including the loss of carriage by a major video service operator.
We view an upside as unlikely in the next year, since we believe it could take longer than that for Viacom to turnaround its operations. We could revise the outlook to stable if Viacom is able to stabilize and then turnaround its operations and grow EBITDA such that adjusted leverage declines to or below 3.25x on a sustained basis.
Credit Ratings
Related Entities
Standard & Poor's
,
Definitive Agreement

Sign up for StreetInsider Free!
Receive full access to all new and archived articles, unlimited portfolio tracking, e-mail alerts, custom newswires and RSS feeds - and more!