Moody's Lifts Outlook on ArcelorMittal (MT) to Stable; Ratings Affirmed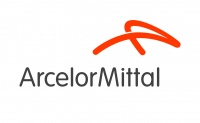 Price: $8.19

+1.24%
Overall Analyst Rating:
NEUTRAL
(
Down)
EPS Growth %:
+155.0%
---
Get inside Wall Street with StreetInsider Premium. Claim your 2-week free trial here.
---
Moody's Investors Service, (Moody's) has today changed the outlook on the Ba2 corporate family rating (CFR) of multinational steel manufacturing company ArcelorMittal (NYSE: MT) to stable from negative. Moody's has also affirmed the CFR at Ba2 and the company's probability of default rating (PDR) at Ba2-PD.
"We have changed the outlook on ArcelorMittal's ratings to stable from negative to reflect a number of positive developments in both the company's market environment and credit metrics", says Hubert Allemani, Moody's lead analyst for ArcelorMittal.
"The strong recovery in steel prices in both the US and Europe benefitted the company, with profitability increasing in Q2 2016 to a level we view as sustainable to the end of the year. ArcelorMittal also reduced its gross Moody's-adjusted leverage to a multiple of 4.8x at the end of June 2016, more in line with its rating category", added Mr Allemani.
RATINGS RATIONALE
RATIONALE FOR THE STABLE OUTLOOK
During the course of Q1 2016, ArcelorMittal announced a series of measures to strengthen its financial profile in the context of a difficult operating environment. These measures include a continued commitment to (1) reducing operating costs and managing its cash flow to remain free cash flow positive ("Action 2020" plan); (2) a $3 billion rights issue, which was successfully closed on 4 April 2016. ; (3) divestment of non-core financial investments, such as its 35% stake in Gestamp ($1 billion of proceeds) and long business in the US. The company used the proceeds from the rights issue and the divestments to reduce its gross debt and as such repaid about $4.5 billion of notional value of outstanding debt instruments in Q2 2016.
Based on Moody's adjusted LTM EBITDA of $5.3 billion at the end of June 2016 and together with the conversion into equity of the $2.2 billion mandatorily convertible bond in January, the debt repayment resulted in a reduction of the company's Moody's-adjusted leverage to approximately 4.8x at the end of June 2016, from 6.5x at the end of December 2015. The liability management exercise also resulted in an improvement of the company's maturity profile. These measures are additionally supported by the group's increased quarterly profitability with an EBITDA margin of 12% in Q2, compared to 7% in Q1, because of improved pricing environment in both the US and Europe.
Today's change in outlook to stable from negative reflects ArcelorMittal's commitment to defend its credit profile and Moody's expectation that the company's financial metrics will remain in line with current rating for the next 12 months. Moody's expects that the company will be able to benefit from the improved steel prices in both core markets of NAFTA and Europe to generate a full year reported EBITDA higher than the current company's guidance of in excess of $4.5 billion. ArcelorMittal is also likely to benefit from the anti-dumping duties imposed in Europe on cold rolled coils from China and Russia, and in the US for cold and hot rolled coils from various countries including China, South Korea and Japan.
Notwithstanding the recent rebound of a number of steel product prices from low levels seen at the end of 2015 and Q1 2016, Moody's expects that steel prices will remain under pressure for the remainder of the year. This is a result from imports and pricing decisions taken in China, which remains a strong driver of global prices.
Finally Moody's expects that M&A activity will not significantly negatively affect the company's profitability or positive free cash flow target.
AFFIRMATION OF Ba2 RATING
The affirmation of ArcelorMittal's Ba2 rating reflects its (1) strong market position in the global steel industry, in particular in the growing automotive sector; (2) strong geographical and product diversification, which helps the company adapt to regional market conditions; (3) partial vertical integration into iron ore and coking coal (the company sells most of its production in the open market), which mitigates the company's exposure to potential increase in its raw material price; and (4) strong liquidity profile.
However, the rating also reflects (1) the recession in the Brazilian market, with depressed domestic steel demand and higher difficulties to export production owing to competitiveness and import duties that have risen globally; (2) the high level of competition from imported products from Asia into the US and Europe, which affects pricing discipline and lowers market share; and (3) the company's low profitability and high Moody's adjusted leverage.
LIQUIDITY PROFILE
Moody's considers ArcelorMittal's liquidity to be solid and expects that it will remain strong over the next 12 months, as evidenced by the large amount of cash held on the balance sheet and the committed facilities available to the company. ArcelorMittal has $1.8 billion worth of debt maturing in the next 18 months, which Moody's expects will be met without putting excessive pressure on the company's liquidity.
At the end of June 2016, ArcelorMittal's available liquidity amounted to $8.4 billion, consisting of $2.4 billion cash and cash equivalents, and $6 billion of undrawn committed credit lines. Finally, Moody's notes that ArcelorMittal uses a True Sales of Receivable programme as a way to manage its long cycle working capital. Usage under this programme at the end of 2015 totalled approximately $4.8 billion.
WHAT COULD MOVE THE RATING UP OR DOWN
Positive pressure on the rating could develop if (1) ArcelorMittal's leverage decreases to a level of 4.5x debt/EBITDA or below on a sustainable basis; (2) its retained cash flow/debt ratio moves above 15%; and (3) the company's EBIT/interest ratio reaches 1.5x.
The rating could move down if (1) its retained cash flow/debt ratio remains below 10%; (2) the company's EBIT/interest ratio remains under 1.0x on an ongoing basis; (3) covenants or other factors constrain liquidity; (4) ArcelorMittal's net debt/EBITDA ratio remains above 6.0x or higher on a prolonged basis; or (5) the company engaged in M&A activity that would result in higher leverage or drive free cash flow to become negative.
LIST OF AFFECTED RATINGS
Affirmations:
..Issuer: ArcelorMittal
.... LT Corporate Family Rating, Affirmed Ba2
.... Probability of Default Rating, Affirmed Ba2-PD
....Multiple Seniority Shelf, Affirmed (P)Ba2
....Senior Unsecured Commercial Paper, Affirmed NP
....Senior Unsecured Medium-Term Note Program, Affirmed (P)NP
....Senior Unsecured Medium-Term Note Program, Affirmed (P)Ba2
....Senior Unsecured Regular Bond/Debenture, Affirmed Ba2 (LGD3)
Outlook Actions:
..Issuer: ArcelorMittal
....Outlook, Changed To Stable From Negative
The principal methodology used in these ratings was Global Steel Industry published in October 2012. Please see the Ratings Methodologies page on www.moodys.com for a copy of this methodology.
Credit Ratings
Related Entities
Moody's Investors Service

Sign up for StreetInsider Free!
Receive full access to all new and archived articles, unlimited portfolio tracking, e-mail alerts, custom newswires and RSS feeds - and more!