Moody's Affirms Ratings on Tesoro Petroleum (TSO); Outlook Remains Positive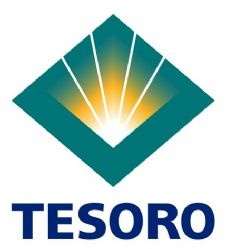 ---
Get inside Wall Street with StreetInsider Premium. Claim your 2-week free trial here.
---
Moody's Investors Service (Moody's) affirmed Tesoro Corporation's (Tesoro) ratings, including the Ba1 Corporate Family Rating (CFR), the Ba1-PD Probability of Default Rating (PDR), and the Ba2 senior unsecured notes ratings. The Speculative Grade Liquidity (SGL) rating was changed to SGL-2 from SGL-1. Tesoro's rating outlook remains positive.
The rating action follows Tesoro's announcement to acquire Western Refining, Inc. (WNR, B1), parent of Northern Tier Energy, LLC (NTE, B1) and a logistics subsidiary, Western Refining Logistics LP (WNRL, B1). The acquisition is a mostly stock transaction valued over $6 billion, including assumption of roughly $1.8 billion WNR debt (including NTE). WNR wholly owns NTE and owns 55% of WNRL's outstanding units. Closing is expected in the first half of 2017.
"The Western Refining acquisition will further build momentum Tesoro has towards achieving an investment grade rating," commented Arvinder Saluja, Moody's Vice President -- Senior Analyst. "The transaction improves scale and asset diversity, and opens new markets for Tesoro. However, integration leading to synergies will take time and entail execution risk amid a less favorable refining industry backdrop."
RATINGS RATIONALE
The acquisition of WNR is credit positive despite the modest increase in leverage from WNR and NTE debt, and from a potential cash outlay of about $400 million for the acquisition, assuming a maximum 10% cash election. We expect Tesoro's consolidated debt to EBITDA to remain under 2.75x in 2017 although weakness in crack spreads is likely to continue into at least the first half of next year. The acquisition provides strategic benefits as well, including increased scale and crude sourcing advantages, exposure to PADD II and PADD III markets with associated logistics assets serving existing WNR refineries, and a material amount of potential commercial, operational, and financial synergies. Nonetheless, the achievement of synergies would not be immediate and entails integration and execution risk in a volatile environment for refining margins and crude prices. The transaction also needs regulatory approvals.
Tesoro's Ba1 CFR reflects its reasonably large and diversified refining portfolio focused on the US West Coast and Midcontinent region, with meaningful logistics and retail assets that are well integrated into its refining system. Its distributions from Tesoro Logistics have become meaningful and are expected to increase, which will further diversify Tesoro's EBITDA generation. The company benefits from a good liquidity profile and sound financial policy when considering the inherent cyclicality and volatility in the refining sector and a rising capital spending program. The ratings are constrained by weakness in refining margins and by the acquisition related increase in leverage and, to some extent, integration risk. Tesoro also has significant crude distillation concentration in California, where it faces a strict regulatory environment despite the West Coast crack spreads which are expected to be more favorable in 2017 relative to elsewhere in the US.
The positive outlook reflects Moody's expectation that Tesoro will generate strong levels of free cash flow, aided by meaningful and increasing contributions from TLLP and WNRL, to support improved credit metrics, while also balancing returning excess cash flow to shareholders.
The ratings could be upgraded if the company demonstrates clear evidence of successful integration, if it is expected to sustain leverage below 2.5x beyond 2017, and if it maintains minimal amount of secured debt in its capital structure. The combined company needs to show continuation of relatively conservative financial philosophy, which balances targeting supportive credit metrics and returning excess cash to shareholders. In addition, for an upgrade, Tesoro would have to demonstrate a plan for delevering the combined company as the amount of assumed debt from this transaction is greater than at Tesoro (before considering the debt at its logistics subsidiary, Tesoro Logistics LP or TLLP, or at WNRL). The ratings could be downgraded if the integration leads to material operational disruption. Tesoro's ratings could also be negatively impacted as a result of materially increased leverage (resulting in retained cash flow to debt sustained below 10%, outside of a short term cyclical low) arising from any combination of significant unscheduled downtime, weaker than expected liquidity, or additional debt funded acquisitions or share repurchases.
Tesoro's senior unsecured notes are rated Ba2, one notch below the Ba1 Corporate Family Rating, because of their contractual subordination to Tesoro's $2 billion secured revolving bank credit facility. The revolver contains a security fall away provision in the event Tesoro achieves an investment grade rating from either Moody's or Standard and Poor's. The revolver matures September 2020 and is secured by substantially all of Tesoro's crude oil and refined product inventories plus cash and receivables of its active domestic subsidiaries.
Tesoro's SGL-2 rating reflects a good liquidity profile, based on the company's expected free cash flow generation through 2017 and healthy cash balances. As of September 30, 2016, Tesoro had $890 million in cash (excluding cash at TLLP) and nearly full availability under its $2 billion secured borrowing base credit facility due September 2020, net of $4 million in outstanding letters of credit. Availability under the revolver is not subject to borrowing base redetermination. We expect Tesoro to maintain high availability on the revolver into 2017 and use it temporarily in conjunction with the WNR acquisition. Covenant clearance on minimum interest coverage and maximum debt/capitalization ratios is expected to remain adequate. As of September 30, the company also had $44 million letters of credit outstanding under uncommitted letter of credit agreements for foreign crude oil purchases. Tesoro has an ongoing dividend of about $250 million annually which could increase by up to a third post-close. As of September 30, Tesoro had a combined $1.1 billion remaining under its authorized share repurchase programs. Tesoro's next upcoming debt maturity is October 1, 2017 when $450 million unsecured notes come due.
Credit Ratings
Related Entities
Crude Oil
,
Moody's Investors Service
,
Definitive Agreement

Sign up for StreetInsider Free!
Receive full access to all new and archived articles, unlimited portfolio tracking, e-mail alerts, custom newswires and RSS feeds - and more!