Lionsgate (LGF) Ratings Affirmed by Moody's; Outlook Stable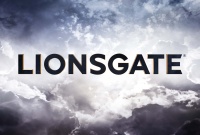 ---
Find out which companies are about to raise their dividend well before the news hits the Street with StreetInsider.com's Dividend Insider Elite. Sign-up for a FREE trial here.
---
Moody's Investors Service confirmed Lions Gate Entertainment Corp.'s (NYSE: LGF) Ba3 Corporate Family rating (CFR) and Ba3-PD Probability of Default rating following the company's announcement earlier this year to acquire Starz, LLC ("Starz") for cash and stock. Concurrently, Moody's assigned a Ba2 rating to the company's new first lien senior secured credit facility, consisting of a $1 billion revolver due 2021, $1 billion term loan A due 2021 and a $1.9 billion term loan B due 2023. Moody's also changed the company's Speculative Grade Liquidity rating from SGL-3 to SGL-1. The rating outlook was revised from ratings under review for downgrade to stable. Moody's will withdraw ratings on both companies' existing debt instruments and the Starz CFR and PDR once all the debt is repaid upon closing of the transaction.
..Issuer: Lions Gate Entertainment Corp.
Upgrades:
.... Speculative Grade Liquidity Rating, Upgraded to SGL-1 from SGL-3
Assignments:
....New Senior Secured Bank Credit Facilities, Assigned Ba2 (LGD3)
Confirmations:
.... Probability of Default Rating, Confirmed at Ba3-PD
.... Corporate Family Rating, Confirmed at Ba3
....Existing Senior Secured Bank Credit Facilities, Confirmed at Ba3 (LGD4)
Outlook Actions:
....Outlook, Changed To Stable From Rating Under Review
RATINGS RATIONALE
Today's rating action is based on Moody's view that Starz's acquisition makes strategic sense for both companies. It will enhance LGF's scale and business diversity, provide predictable and more stable cash flows and thereby reduce reliance on its volatile motion picture business, and a steady internal source of TV and film distribution revenue. The rating reflects our expectation that Starz's cash flows from recurring subscription revenue will allow the company financial flexibility to reduce gross debt levels and manage a leverage profile commensurate with a Ba3 CFR. Starz will benefit from a likely source of theatrical output, and get first look opportunities for much needed quality original TV content. Moody's believes that there is scope for significant operating synergies to be derived from the acquisition. Pro forma for the acquisition we estimate that debt-to-EBITDA leverage (incorporating Moody's adjustments) may be as high as between 5.8x - 6.5x early on, depending upon film slate performance, which is high for the Ba3 rating but is expected to decline to under 3.5x within the next 18-24 months and sustained there for the long-term, as the company deleverages its balance sheet with a combination of improved operating performance and debt reduction. We believe that management is committed to using a majority of its free cash flows to reducing gross debt levels and bringing leverage below 3.5x (incorporating Moody's adjustments).
The credit facility has a first priority interest in all of LGF's assets and is guaranteed by the company's subsidiaries. The Ba2 rating on the senior secured credit facility is one notch above the Ba3 CFR and reflects the credit facility's senior most position in the capital structure. In its Loss Given Default assessment, Moody's has modelled over $500 million of new senior unsecured debt to be issued at a later date by the company, which provides loss absorption cushion and lift to the secured debt rating.
The SGL-1 rating assumes that the combined company will generate good cash flows of over $400 million and maintain cash on its balance sheet of at least $50 million. The liquidity profile is supported by a sizeable revolver with a capacity of $1 billion and we anticipate that LGF may occasionally rely on its revolver in interim quarterly periods to fund film/television production costs. The credit facility consists of a 5.25x net first lien leverage covenant and a 2.75x interest coverage covenant and we estimate that LGF will remain in compliance under both covenants over the next twelve months.
RATING OUTLOOK
The stable outlook reflects our view that LGF will successfully complete the acquisition and integration of Starz into its operations and the combined company will benefit from added scale, enhanced diversification and operating synergies over the long-run. The outlook also assumes that the company will apply its free cash flows towards debt repayment and reduce debt-to-EBITDA (incorporating Moody's adjustments) to under 3.5x within the next 18-24 months.
What Could Change the Rating -- Up
An upgrade is unlikely in the intermediate term given that leverage is currently high for the rating and the volatility and unpredictability of the film business, which results in low visibility on revenues. However, ratings could be upgraded in the long-term if the company reduces its leverage target and becomes increasingly less reliant on film slate performance (such as if the company diversifies its operations further through it television production business), such that it can sustain debt-to-EBITDA (including Moody's adjustments) comfortably under 3.0x. Strong liquidity, a consistent operating track record, and management's commitment to a higher rating will also be necessary for a positive rating action.
What Could Change the Rating -- Down
The company's ratings could be downgraded if there is material erosion in Starz's subscriber base or if LGF sustains underperformance across its slate or TV production division, or if it directs cash flow towards material acquisitions, dividends or share repurchases, such that our expectation of its ability or commitment towards debt reduction is changed, or leverage is sustained over 3.5x over the long-term. Ratings could also be downgraded if liquidity or cash flow are adversely affected.
The principal methodology used in these ratings was Business and Consumer Service Industry published in December 2014. Please see the Ratings Methodologies page on www.moodys.com for a copy of this methodology.
Credit Ratings
Related Entities
Moody's Investors Service
,
Definitive Agreement

Sign up for StreetInsider Free!
Receive full access to all new and archived articles, unlimited portfolio tracking, e-mail alerts, custom newswires and RSS feeds - and more!