Tobira Therapeutics (TBRA) Presents Phase 2b CENTAUR Year 1 Analysis at AASLD Annual Meeting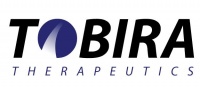 ---
Find out which companies are about to raise their dividend well before the news hits the Street with StreetInsider.com's Dividend Insider Elite. Sign-up for a FREE trial here.
---
Tobira Therapeutics, Inc. (Nasdaq: TBRA) announced the acceptance of the company's late breaking abstract as an oral presentation at the American Academy for the Study of Liver Diseases (AASLD) Annual Meeting (the Liver Meeting®), being held in Boston, MA from November 11-15, 2016.
The abstract entitled "Cenicriviroc versus placebo for the treatment of non-alcoholic steatohepatitis with liver fibrosis: Results from the Year 1 primary analysis of the Phase 2b CENTAUR study," will be presented by Arun Sanyal, M.D., Charles Caravati Distinguished Professor and Chair, Division of Gastroenterology, Hepatology and Nutrition at Virginia Commonwealth University on Monday, November 14, 2016.
"I am excited to be presenting data from the CENTAUR study, showing that in the treated population CVC was well tolerated and resulted in twice as many patients achieving at least a one-stage improvement in fibrosis with no worsening of steatohepatitis compared to placebo, after only one year of treatment," said Dr. Sanyal. "With 9 to 15 million people impacted in the U.S., and no currently approved treatment, NASH is an emerging health crisis, and is predicted to become the leading cause of liver transplant in the U.S. by 2020. These data are a critical step forward in potentially bringing a much needed treatment option to patients."
Cenicriviroc (CVC), an oral chemokine receptor CCR2/5 antagonist, has potent anti-inflammatory and antifibrotic activity in animal models of acute and chronic liver diseases. Its efficacy and safety as a treatment for NASH and liver fibrosis are being evaluated in adults at increased risk of progression to cirrhosis.
CENTAUR DATA
In the intent-to-treat (ITT) population, CVC was well tolerated and resulted in twice as many subjects achieving one stage or greater improvement in fibrosis and no worsening of steatohepatitis compared to placebo, after only one year of treatment (p=0.023). Importantly, greater treatment benefits were observed in subjects with higher NASH disease activity and fibrosis stage and thus at risk of progression. Improvement in fibrosis by two stages was observed in 11 subjects (8 CVC; 3 placebo). Seven subjects progressed to cirrhosis (2 CVC; 5 placebo). A similar proportion of patients treated with CVC compared to placebo achieved the non-alcoholic fatty liver disease activity score (NAS) and resolution of steatohepatitis endpoints. Interleukin-6 (IL-6), high-sensitivity C-reactive protein (hs-CRP), and fibrinogen levels, all markers associated with systemic inflammation, were significantly decreased with CVC compared to placebo.
The most common drug-related, treatment-emergent adverse events of Grade 2 or higher severity occurring in 2 percent or more of subjects were: fatigue (2.8%) and diarrhea (2.1%) for CVC and headache (3.5%) for placebo. There were no notable differences in laboratory abnormalities or premature discontinuations between CVC and placebo.
CENTAUR primary and key secondary efficacy endpoints (ITT; missing Year 1 biopsy = non response; logistic regression analysis)

CVC 150 mg(N=145)

Placebo(N=144)

Odds Ratio(95% CI)

p value(logisticregression)

Primary endpoint: ≥2-Point improvement in NAS (with ≥1-point reduction in lobular inflammation or hepatocellular ballooning) and no worsening of fibrosis, n (%)

23 (16%)
27 (19%)

0.8(0.44, 1.52)

0.519
Key secondary endpoint (1): Complete resolution of Steatohepatitis and no worsening of fibrosis, n (%)
11 (8%)
8 (6%)

1.4(0.54, 3.63)

0.494

Key secondary endpoint (2): Improvement in fibrosis by ≥1 stage (NASH CRN system) and no worsening of steatohepatitis, n (%)
29 (20%)
15 (10%)

2.2(1.11, 4.35)

0.023
Subgroup analyses for fibrosis improvement (key secondary endpoint 2) by baseline
NAS ≥5
21/89 (24%)
9/94 (10%)

2.9(1.26, 6.78)

0.013
Hepatocellular ballooning grade ≥2
18/64 (28%)
6/69 (9%)

4.1(1.51, 11.16)

0.006
Fibrosis stage 1
6/44 (14%)
2/42 (5%)

3.2(0.60, 16.6)

0.175
Fibrosis stages 2 and 3
23/82 (28%)
13/84 (16%)

2.2(1.00, 4.69)

0.049
CENTAUR Trial Design
CENTAUR is a Phase 2b, randomized, double-blind, placebo-controlled, ongoing 2-year multinational study of 289 subjects with a primary analysis at Year 1. Subjects with histologically defined NASH (NAS ≥4), liver fibrosis (stages 1–3 NASH CRN), and diabetes or metabolic syndrome (MetS) were randomized to receive 150 mg of CVC 150 once daily or placebo. NAS, resolution of steatohepatitis, and fibrosis stage were assessed on Year 1 liver biopsies. Markers of systemic inflammation, treatment-emergent adverse events (TEAEs), and laboratory abnormalities were also evaluated.
The trial participants were 53 percent female with a mean BMI of 34 kg/m2 (standard deviation: 6.5). The study population had advanced disease: 52 percent of patients were diagnosed with diabetes, 72 percent were diagnosed with the metabolic syndrome, 74 percent had a NAS of 5 or greater, and 67 percent had liver fibrosis of Stage 2–3.
Corporate News
,
FDA

Sign up for StreetInsider Free!
Receive full access to all new and archived articles, unlimited portfolio tracking, e-mail alerts, custom newswires and RSS feeds - and more!