TASER Int'l (TASR) Challenges to Digital Ally's (DGLY) Patents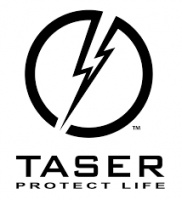 ---
Get instant alerts when news breaks on your stocks. Claim your 2-week free trial to StreetInsider Premium here.
---
TASER International (NASDAQ: TASR), the global leader in Smart Weapons and digital evidence management solutions for body-worn cameras, today announced it is challenging the validity of Digital Ally (Nasdaq: DGLY) patents in the U.S. Patent and Trademark Office. Public documents, including TASER's own presentations from as early as 2009, clearly establish that Digital Ally did not invent "auto-activation" camera technology. Under U.S. law, a patent is not valid if it claims technology publicly described by another before the patent's filing date. Digital's patents therefore cannot cover TASER's (and others') prior, public innovations in this area.
Digital sued TASER earlier this year for alleged infringement of two patents with priority dates in 2013. TASER asserts the complaint is meritless, that its Axon Signal technology does not infringe, and that the asserted patents are invalid. Regarding invalidity, TASER previously filed counterclaims against Digital Ally alleging inequitable conduct in the patent office based on its nondisclosure of highly relevant prior art, including the ICOP 20/20-W system, an in-car video recorder system designed for law enforcement and initiated by a number of automatic triggers including light bar and speed triggers. In addition to its litigation defenses, TASER now affirmatively challenges the validity of Digital's patents directly in the patent office. A petition challenging Digital's second patent in suit will follow in December.
"Normally, we do not comment on ongoing litigation," said Doug Klint, TASER's General Counsel. "However, because Digital Ally has repeatedly and falsely claimed that it invented the technology to wirelessly activate cameras, we felt it appropriate to share our recent filings on this matter to provide our customers and investors with an accurate invention timeline. We believe these public documents clearly demonstrate that Digital Ally did not invent the technology in question, and has attempted improperly to claim the inventions of TASER International and others."
As disclosed in TASER's recent patent office petitions and in litigation discovery, TASER designed and disclosed its own "TACOM" (TASER Communications) wireless auto-activation technology at least as early as April 2009, years before Digital's 2013 patent applications. Public proof of TASER's prior design includes at least the following:
The PowerPoint slide below was presented at TASER's April 28-29, 2009

Evidence.Com

Technology Summit, and clearly shows TACOM architecture with wireless activation from both weapons and vehicle light bar.
The TACOM wireless activation technology was also described in TASER's version 15 training program (Slide 52 below), which was mailed to all TASER instructors and shipped on DVDs with every weapon sold starting in July 2009:

https://youtu.be/A54-Q73vOsQ
TASER's CEO Rick Smith further described this technology publicly at a 2009 TASER User Conference, which was webcast live on July 27, 2009. Click this link to see the relevant video segment:

https://youtu.be/Urxgh58OOJI
TASER's website also disclosed its TACOM technology, which allows a TASER device to communicate wirelessly to Axon cameras for time synchronization, event triggering and logging. Click this

link

(then select the "technology" link under the photo of the X3) to visit the independent internet archive to see the original web page with the TACOM description below from March 27, 2010.
Links to Key Litigation and U.S.P.T.O. Filings
TASER's U.S.P.T.O. petitions and litigation counterclaims listed below may be accessed at www.taser.com/legal. The current petitions address invalidity of Digital's U.S. Patent No. 8,781,292. An additional petition regarding the invalidity of Digital's second patent-in-suit, U.S. Patent No. 9,253,452, will be filed later in December.
TASER's 7-20-16 Amended Answer and Counterclaims in Digital Ally patent litigation pending in the District of Kansas, No. 2:16-cv-02032-CM-TJJ
TASER's 12-1-16 IPR Petition pending in U.S.P.T.O. No. IPR2017-00375 (Pierce/ICOP prior art references)
TASER's 12-1-16 IPR Petition pending in U.S.P.T.O. No. IPR2017-00376 (Vasavada/Kashiwa prior art references)
TASER Social Media Links
Facebook:

https://www.facebook.com/TASER.International

LinkedIn:

http://www.linkedin.com/company/71228

TASER Blog:

http://blog.taser.com/

Twitter:

http://www.twitter.com/OfficialTASER

YouTube:

http://www.youtube.com/taserinternational1
Corporate News
,
Litigation
,
Management Comments
Related Entities
Twitter

Sign up for StreetInsider Free!
Receive full access to all new and archived articles, unlimited portfolio tracking, e-mail alerts, custom newswires and RSS feeds - and more!