Portola Pharma (PTLA) Announces Positive Interim Data from AndexXa Phase 3b/4 in Acute Major Bleeding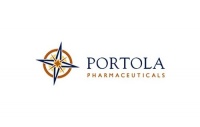 ---
Find out which companies are about to raise their dividend well before the news hits the Street with StreetInsider.com's Dividend Insider Elite. Sign-up for a FREE trial here.
---
Portola Pharmaceuticals Inc.® (Nasdaq: PTLA) announced interim results from the ongoing Phase 3b/4 ANNEXA™-4 study of AndexXa™ (andexanet alfa), a Factor Xa inhibitor antidote. In this study of patients with Factor Xa inhibitor-associated acute major bleeding, a preliminary analysis of interim data from 67 patients (of whom 47 were evaluated for efficacy) showed that AndexXa rapidly and substantially reversed anti-Factor Xa activity (the anticoagulant mechanism of these drugs) when administered as a bolus, and sustained this reversal when followed by a 120-minute infusion. Additionally, 79 percent of these patients achieved excellent or good hemostasis (stoppage of bleeding) over a 12-hour period following infusion. These interim results were presented orally today in a Late-Breaking Science Hot Line session at the European Society of Cardiology (ESC) 2016 Congress in Rome. The interim results were published simultaneously online by The New England Journal of Medicine (NEJM) and are accessible at http://investors.portola.com.
"In this preliminary analysis, AndexXa was effective in rapidly reversing anti-Factor Xa inhibitor activity and restoring normal blood clotting in real-world patients with Factor Xa inhibitor-related bleeding. Based on these interim results, we believe that ANNEXA-4 is on track to achieve its co-primary efficacy endpoints upon study completion," said Stuart J. Connolly, M.D., ANNEXA-4 Executive Committee chairman and professor in the Department of Medicine of the Faculty of Health Sciences at McMaster University in Hamilton, Ontario. "The hemostatic efficacy results are especially important because no FDA or EMA-approved antidote is available for these patients and no existing therapies, including plasma-derived products for warfarin reversal, have demonstrated reversal of Factor Xa inhibitor activity or clinical efficacy and safety."
Factor Xa inhibitors are associated with a decreased risk of intracranial hemorrhage compared to warfarin, however the consequences are similar and can be fatal. In large randomized trials, the 30-day mortality rate in Factor Xa inhibitor patients with intracranial hemorrhage (ICH) exceeds 40 percent.
The interim results from all 67 patients who received AndexXa showed that the antidote was not associated with any infusion reactions, and no patients developed antibodies to Factor Xa or Factor X or neutralizing antibodies to AndexXa. During the 30-day follow-up period, thrombotic events occurred in 12 patients (18 percent), and death occurred in 10 patients (15 percent). These events occurred within the range expected in this population given the severity of the bleeding, their underlying thrombotic risk, and the low percentage who restarted anticoagulant therapy following their bleeding episode.
"The ANNEXA-4 interim results are preliminary yet encouraging because the percentage of patients who have achieved excellent or good hemostasis is higher than the co-primary endpoint threshold of above 50 percent defined in the study protocol," said John Curnutte, M.D. Ph.D., executive vice president, research and development at Portola. "This threshold was determined based on historical benchmarks of hemostatic control achieved with agents in studies of warfarin reversal and on expert opinion. What is also encouraging is that following two reviews that included the patients described in this report, the Data and Safety Monitoring Board recommended that the study proceed as planned."
ANNEXA-4 Study Design ANNEXA-4 is a global, single-arm, open-label clinical trial designed to evaluate AndexXa, a U.S. Food and Drug Administration (FDA)-designated Breakthrough Therapy, in patients who present with an acute major bleed while receiving apixaban, rivaroxaban, edoxaban or enoxaparin. For ethical reasons, this multi-center, prospective cohort study is not randomized and all participants receive AndexXa given as a bolus dose over 30 minutes followed by a two-hour infusion. Patients receive a low or high dose depending on which Factor Xa inhibitor they have received and the time they received it. Patients are evaluated for 30 days following AndexXa administration. The co-primary efficacy endpoints are the percent change in anti-Factor Xa activity at two hours and assessment of hemostasis over 12 hours following the infusion. Hemostatic efficacy is assessed by an independent endpoint adjudication committee as either excellent, good or poor/none. To date, ANNEXA-4 has enrolled more than 130 patients of the approximately 270 patients targeted for inclusion.
ANNEXA-4 Interim ResultsThe interim results included safety data from 67 patients who experienced life-threatening gastrointestinal bleeding (49 percent), intracranial bleeding (42 percent) or bleeding at another site (9 percent) within 18 hours of administration of apixaban (31 patients), rivaroxaban (32 patients) or enoxaparin (4 patients).
The efficacy population included only those 47 patients whose bleed severity met the specific inclusion criteria, as determined by an independent adjudication committee, and whose baseline anti-Factor Xa activity was substantially elevated. The interim efficacy results showed the following:
AndexXa rapidly and substantially reversed anti-Factor Xa activity, and these levels were sustained for the duration of administration. Following the bolus dose, median anti-Factor Xa activity decreased by 89 percent from baseline for patients on rivaroxaban and by 93 percent for patients on apixaban, and was sustained at similar levels for the duration of the two-hour infusion.
AndexXa was associated with normalization of blood clotting and cessation of bleeding. The independent adjudication committee determined that 37 of 47 patients (79 percent) achieved excellent or good hemostasis. Among patients with gastrointestinal bleeding, 84 percent had excellent or good hemostasis as did 80 percent of patients with intracranial bleeding. Hemostatic efficacy was similar for patients on apixaban (75 percent) and rivaroxaban (81 percent).
Investor Event Webcast Information
Members of Portola's senior management team, together with Dr. Stuart J. Connolly, ANNEXA-4 Executive Committee chairman, and Dr. C. Michael Gibson, ANNEXA-4 Executive Committee member, will present and discuss the data during an investor event today, Tuesday, August 30, following the ANNEXA-4 interim results data presentation at the ESC Congress. The investor event will be simultaneously webcast and will take place from 5:00-6:00 p.m. CEST/11 a.m. - 12 p.m. EDT. To access the live and subsequently archived webcast, go to the Investor Relations section of the company's website at http://investors.portola.com. A replay will be available for 30 days following the live event.
Corporate News
,
FDA
,
Management Comments
Related Entities
Twitter

Sign up for StreetInsider Free!
Receive full access to all new and archived articles, unlimited portfolio tracking, e-mail alerts, custom newswires and RSS feeds - and more!