Pfizer (PFE) Announces FDA AdCom Recommendation to Remove Boxed Warning from CHANTIX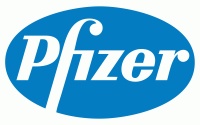 ---
Find out which companies are about to raise their dividend well before the news hits the Street with StreetInsider.com's Dividend Insider Elite. Sign-up for a FREE trial here.
---
Today, a joint meeting of the U.S. Food and Drug Administration's (FDA) Psychopharmacologic Drugs Advisory Committee and Drug Safety Risk Management Advisory Committee reviewed data from EAGLES (Evaluating Adverse Events in a Global Smoking Cessation Study) evaluating the neuropsychiatric safety of CHANTIX (varenicline). The Committees recommended by a majority vote to remove the boxed warning regarding serious neuropsychiatric adverse events from the CHANTIX labeling. The role of the Advisory Committees is to provide recommendations to the FDA; however, the FDA makes the final labeling decisions.1
Earlier this year, Pfizer (NYSE: PFE) submitted to the FDA a supplemental New Drug Application (sNDA) requesting updates to the CHANTIX labeling based on the safety and efficacy outcomes of EAGLES. In addition to requesting removal of the boxed warning, Pfizer proposed retaining the Warnings and Precautions section in the labeling regarding serious neuropsychiatric events occurring in patients attempting to quit smoking and updating it with EAGLES data. Pfizer believes that such a warning would sufficiently inform prescribers of the possibility that these types of events may occur.
EAGLES is a randomized, blinded, placebo-controlled clinical trial, which was conducted by Pfizer in collaboration with GlaxoSmithKline and at the request of and designed in consultation with the FDA and the European Medicines Agency. The study is the first and largest to compare the safety and efficacy of all three currently approved smoking cessation therapies, including CHANTIX, in more than 8,000 smokers with and without a history of psychiatric disorders. It included a novel composite primary endpoint developed by Pfizer with input from the FDA, comprised of 16 components reflecting the type of events reported in the CHANTIX postmarketing experience and included in the labeling. Results from EAGLES were published in The Lancet in April.2
"The totality of available scientific evidence, including the outcomes of EAGLES, supports the safety and efficacy of CHANTIX, and we look forward to the FDA's decision on the CHANTIX labeling," said Freda Lewis-Hall, M.D., DFAPA, Chief Medical Officer and EVP, Pfizer Inc. "We are pleased with the Committees' recommendation to remove the boxed warning and believe this is an important step toward updating the CHANTIX labeling to more accurately reflect its neuropsychiatric safety profile and help patients and prescribers make informed decisions about treatment options."
About Smoking in the U.S.
In the U.S., smoking causes more than 480,000 deaths each year and is a leading cause of preventable death and disease.3 Stopping smoking can have significant health benefits, reducing the risk of tobacco-related diseases such as lung cancer, heart disease, stroke, chronic respiratory disease and other conditions.4 While smoking rates have declined overall, some segments of society have not made the same progress.5,6 Of note, individuals with mental illness comprise a large section of the smoking population as they have a higher smoking rate than adults without mental illness (33% and 20%, respectively as reported in the 2014 National Survey).7 Nearly one in five adults in the U.S. have some type of mental illness, but they smoke almost one-third of all cigarettes.8 Quitting is not easy and many people who want to quit struggle to do so without help.9
References:
1. U.S. Department of Health & Human Services: Food and Drug Administration. Guidance for FDA Advisory Committee Members and FDA Staff: Voting Procedures for Advisory Committee Meetings. August 2008.
2. Anthenelli RM, Benowitz NL, West R, et al. Neuropsychiatric safety and efficacy of varenicline, bupropion, and nicotine patch in smokers with and without psychiatric disorders (EAGLES): a double-blind, randomised, placebo-controlled clinical trial. Lancet. 2016 Apr 19: e1-e14.[Epub ahead of print].
3. Centers for Disease Control and Prevention. Smoking & Tobacco Use: Fast Facts. http://www.cdc.gov/tobacco/data_statistics/fact_sheets/fast_facts/. Accessed August 19, 2016.
4. Centers for Disease Control and Prevention (CDC). The Surgeon General's 1990 Report on the Health Benefits of Smoking Cessation Executive Summary – Preface. MMWR. 1990, 39(RR-12), 8-15.
5. Ng MA et al. Smoking Prevalence and Cigarette Consumption in 187 Countries, 1980-2012. JAMA. 2014; 311(2):183-192.
6. Cook BL, Wayne GF, Kafali EN, et al. Trends in Smoking Among Adults With Mental Illness and Association Between Mental Health Treatment and Smoking Cessation. JAMA 2014;311:172-82.
7. SAMHSA 2014. Results from the 2014 National Survey on Drug Use and Health: Mental Health Detailed Tables. http://www.samhsa.gov/data/sites/default/files/NSDUH-MHDetTabs2014/NSDUH-MHDetTabs2014.htm#tab1-10b. Accessed July 2016.
8. CDC Vital Signs February 2013. Adult Smoking: Focusing on People with Mental Illness. http://www.cdc.gov/vitalsigns/SmokingAndMentalIllness/. Accessed March 24, 2016.
9. Centers for Disease Control and Prevention (CDC). Smoking & Tobacco Use: Quitting Smoking. http://www.cdc.gov/tobacco/data_statistics/fact_sheets/cessation/quitting/. Accessed August 29, 2016.
Corporate News
,
FDA
,
Management Comments
Related Entities
Twitter
,
AdCom

Sign up for StreetInsider Free!
Receive full access to all new and archived articles, unlimited portfolio tracking, e-mail alerts, custom newswires and RSS feeds - and more!