Cummins (CMI) Says It's Well-Positioned to Comply with New Rule Following EPA, NHTSA Announcement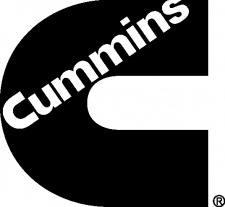 ---
Get inside Wall Street with StreetInsider Premium. Claim your 2-week free trial here.
---
Cummins Inc. (NYSE: CMI) today expressed its readiness to provide fuel savings and environmental benefits as the U.S. Environmental Protection Agency (EPA) and National Highway Traffic Safety Administration (NHTSA) finalized their second phase of national fuel efficiency and greenhouse gas (GHG) emission regulations for medium- and heavy-duty commercial vehicles. These regulations cover Cummins on-highway engines from 200 to more than 600 horsepower output.
The agencies released a final rule that sets new standards for engines, on-highway tractors, vocational vehicles, trailers and heavy-duty pickup trucks and vans. The Phase 2 standards, intended to drive further reductions in fuel consumption and greenhouse gas emissions, are an important step toward achieving national climate and energy goals and delivering cost-saving benefits to owners.
"With nearly 100 years of engine expertise, we are well-positioned to develop products that comply with this new rule and meet our customers' needs," said Srikanth Padmanabhan, President, Engine Business, Cummins Inc. "We are pleased that the rule builds on the Phase 1 regulatory framework that recognizes the diversity and complexity of the commercial vehicle sector, and we look forward to continued collaboration with the agencies and our customers to ensure a successful implementation."
EPA also today announced plans to work with the California Air Resources Board (ARB) to evaluate future lower NOx standards.
"The EPA and ARB should work collaboratively with the goal of maintaining a national, heavy‐duty NOx and GHG program," Padmanabhan added. "Cummins is committed to working with both agencies to determine the best path for achieving real‐world reductions."
Cummins has a long history of demonstrating its leadership in developing the technologies needed to meet tough emissions standards and improve fuel efficiency that are the hallmarks of not only its North American products, but products across the globe. For example, Cummins certified early to meet the Phase 1 fuel efficiency standards in 2013 and 2016 and the Company was among the first to meet the EPA's rigorous on-highway emission standards in 2002, 2007 and 2010.
Cummins latest generation of midrange and heavy-duty engines are ready to meet 2017 greenhouse gas and fuel efficiency standards with not just lower fuel consumption, but also bring enhanced performance with innovative technology to offer a new level of capability for every type of truck and bus application. Field-test drivers have reported a superior driving experience that has surpassed expectations in terms of both pulling and braking power, as well as fuel-efficiency and uptime.
A first for the market, every 2017 engine is factory-ready to enable Cummins Connected Solutions™ applications with real-time diagnostics plus Over-the-Air (OTA) engine programming and customization – without a visit to a service bay. Advanced features for heavy-duty engines such as ADEPT™ SmartCoast and Predictive Cruise Control (PCC) make every driver an expert, as the system can even sense the road ahead, anticipating acceleration and coasting for maximum efficiency through minimal effort. The market-leading 6.7-liter B Series engine now offers an up to 7% fuel economy improvement over current product and even further savings and emission reductions with the innovative Stop-Start capability.
"Fuel efficiency has long been a focus of our technology development. We look forward to reviewing the final rule now that it is published and working with all our stakeholders to make sure both the customer and the environment benefit from it," said Rich Freeland, President and COO, Cummins Inc. "Cummins is ready to tackle complex climate and energy challenges. We are confident we have the engine technologies necessary to meet or exceed improvements required by the Phase 2 engine standards."
"Cummins will continue to put our customers first, while building on the past 30 years in which we've reduced engine emissions in North America by more than 99 percent. In addition to these significant emissions reductions, over the past few years we have also been able to improve the fuel economy of the Cummins ISX15 by approximately two percent each year," added Freeland. "We continue to demonstrate we can optimize the integration of our engines in vehicles of all types while delivering improved fuel efficiency, quality, power and cost savings for our customers."
Corporate News
,
Management Comments
Related Entities
Twitter

Sign up for StreetInsider Free!
Receive full access to all new and archived articles, unlimited portfolio tracking, e-mail alerts, custom newswires and RSS feeds - and more!