Clovis Oncology (CLVS) Announces FDA Acceptance of Rucaparib NDA for Priority Review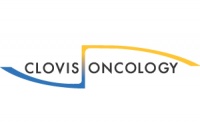 ---
Get inside Wall Street with StreetInsider Premium. Claim your 2-week free trial here.
---
Clovis Oncology, Inc. (NASDAQ: CLVS) announced today that the U.S. Food and Drug Administration (FDA) has accepted Clovis' New Drug Application (NDA) for accelerated approval of rucaparib and granted priority review status to the application with a Prescription Drug User Fee Act (PDUFA) date of February 23, 2017. In late June 2016, Clovis completed its NDA submission of rucaparib to the FDA for the treatment of advanced ovarian cancer in patients with deleterious BRCA-mutated tumors inclusive of both germline and somatic BRCA mutations (as detected by an FDA-approved test), and who have been treated with two or more chemotherapies. Rucaparib was granted Breakthrough Therapy Designation for the proposed indication by the FDA in April 2015.
"The acceptance of the rucaparib NDA submission represents an important milestone for rucaparib, and for Clovis," said Patrick J. Mahaffy, President and CEO of Clovis Oncology. "There is tremendous need for additional therapeutic options for patients with advanced mutant BRCA ovarian cancer and we look forward to cooperating with FDA on the rucaparib NDA review."
"Recurrent ovarian cancer remains a very difficult disease to treat, even among women who carry, or whose tumors have a mutation in the BRCA genes. Despite the available treatment options, few effective therapies are at our disposal. Thus, the opportunity to treat women with germline or somatic BRCA mutations with rucaparib after two prior lines of platinum-based therapy, represents a meaningful step forward for our patients," said Robert L. Coleman, MD, Professor & Deputy Chairman, Vice Chair, Clinical Research, Ann Rife Cox Chair in Gynecology, Department of Gynecologic Oncology and Reproductive Medicine at University of Texas MD Anderson Cancer Center in Houston and one of the Principal Investigators in the ARIEL clinical trial program.
Foundation Medicine, Clovis' companion diagnostic partner, has submitted a Premarket Approval (PMA) application for its FoundationFocus CDxBRCA to the FDA in June 2016. The test is designed to identify tumor BRCA mutations, including germline and somatic BRCA mutations. The timing of the submission is expected to allow for regulatory approval of the companion diagnostic in a similar timeframe.
About the Submission: Efficacy
The efficacy of rucaparib was assessed in 106 patients from two multicenter, single-arm, open-label clinical trials, Study 1 (Study 10, NCT01482715) and Study 2 (ARIEL2 Parts 1 and 2, NCT01891344), in patients with advanced BRCA-mutant ovarian cancer who had progressed after two or more prior chemotherapies. Median age was 59 years and median number of prior chemotherapy regimens was three.
Study 1 was limited to platinum sensitive patients; Study 2 included platinum sensitive, platinum resistant and platinum refractory patients.
All 106 patients received the starting dose of rucaparib 600 mg twice daily. The major efficacy outcome measure of both trials was objective response rate (ORR) and duration of response (DOR) as assessed by the investigator according to Response Evaluation Criteria in Solid Tumors (RECIST) version 1.1. All responses were confirmed.
Efficacy results from Study 1 and Study 2 in all patients treated are summarized in the table below:
Overall Response and Duration of Response in Patients with BRCA-mutant Ovarian Cancer Who Received 2 or More Chemotherapies in Study 1 and Study 2
Activity by RECIST 1.1 per Investigator Assessment

Study 1

N=42

Study 2

N=64

Overall1

N=106

Objective Response Rate (95% CI)
60% (43, 74)
50% (37, 63)
54% (44, 64)
Complete Response
10%
8%
9%
Partial Response
50%
42%
45%

Median Duration of Response in months (95% CI)

7.8 (5.6, 10.5)
11.6 (5.5, 18.2)
9.2 (6.6, 11.6)
1 Pooled analysis of Study 1 and Study 2Confidence Interval (CI)
Nine (9%) of the 106 patients overall had progressive disease as best response. The ORR was similar for patients with germline BRCA-mutant ovarian cancer or somatic BRCA-mutant ovarian cancer and for patients with a BRCA1 gene mutation or BRCA2 gene mutation.
About the Submission: Safety
The safety population is comprised of the 377 ovarian cancer patients treated with starting dose of rucaparib 600 mg twice daily in Study 1 and Study 2.
The Grade 3/4 treatment emergent adverse events (AEs) reported in ≥10% of patients were anemia/decreased or low hemoglobin (25%), fatigue/asthenia (11%) and increased ALT/AST (11%).
The increases in aspartate (AST) and alanine (ALT) aminotransferase levels that were observed were asymptomatic, reversible and were rarely associated with increases in bilirubin. The elevations normalized over time with continued rucaparib treatment.
The discontinuation rate for ovarian cancer patients due to rucaparib-related AEs was 8%.
Myelodysplastic syndrome (MDS) was reported in 1 of 377 (0.3%) patients with ovarian cancer.
In addition, in the ongoing ARIEL3 maintenance trial, a blinded, randomized trial evaluating rucaparib versus placebo, acute myeloid leukemia (AML) was reported in 2 (<0.5%) patients with ovarian cancer. One case of AML was fatal. Both of these patients had received prior treatment with platinum and other DNA damaging agents.
Corporate News
,
FDA
,
Hot Corp. News
,
Hot FDA News
,
Trading Halts
Related Entities
PDUFA

Sign up for StreetInsider Free!
Receive full access to all new and archived articles, unlimited portfolio tracking, e-mail alerts, custom newswires and RSS feeds - and more!