Celgene (CELG) Announces Two Year Data from Phase 2 RADIANCE Trial of Ozanimod in RMS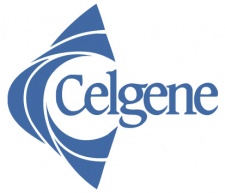 ---
Get instant alerts when news breaks on your stocks. Claim your 2-week free trial to StreetInsider Premium here.
---
(Updated - September 16, 2016 10:34 AM EDT)
(Update to headline)
Celgene International Sàrl, a wholly owned subsidiary of Celgene Corporation (NASDAQ: CELG), today announced results from the 96-week blinded extension period (for a total of up to 120 weeks of exposure on treatment) of the RADIANCE phase 2 trial of ozanimod, an investigational oral, selective S1P 1 and 5 receptor modulator, in patients with relapsing multiple sclerosis (RMS). The results were presented at the 32nd Congress of the European Committee for Treatment and Research in Multiple Sclerosis (ECTRIMS), which is being held in London from September 14-17, 2016.
"The data from this blinded extension are encouraging and further support evaluation of the benefit-risk profile of ozanimod in the ongoing phase 3 trials of patients with relapsing multiple sclerosis," said Giancarlo Comi, MD, Professor of Neurology, Chairman of the Department of Neurology, and Director of the Institute of Experimental Neurology, at Vita-Salute San Raffaele University, Scientific Institute San Raffaele, Milan.
As previously announced at ECTRIMS 2014, RADIANCE met its primary efficacy endpoint — reduction in the cumulative number of total gadolinium-enhancing (GdE) lesions, as determined by MRI, from week 12 to week 24. In the blinded extension period of the study, patients originally randomized to ozanimod continued their assigned dose (0.5 mg, n = 85; 1 mg, n = 81), while patients in the placebo arm were randomized to either dose of ozanimod (0.5 mg, n = 41; 1 mg, n = 42). The extension week 96 visit was completed by 224 of the patients (90 percent) who entered the extension study.
At extension week 96, the mean number of GdE lesions was 0.3 for patients on the 0.5 mg dose and 0.1 for the 1 mg dose, compared with 0.4 and 0.1, respectively, at week 48. The proportion of patients who were free of GdE lesions was 91 percent for the 0.5 mg dose and 89 percent for the 1 mg dose. The cumulative number of new or enlarging T2-hyperintense lesions was 1.8 for the 0.5 mg dose and 0.6 for the 1 mg dose, compared with 1.3 and 0.7, respectively, at week 48.
The effect on unadjusted annualized relapse rate (uARR) was maintained in both ozanimod dose groups with uARR of 0.30 for the 0.5 mg dose and 0.19 for the 1 mg dose at extension week 96, and 0.26 and 0.15, respectively, at week 48.
No evidence of disease activity (NEDA: no GdE or new/enlarging T2 lesions, and no relapse or increase in Expanded Disability Status Scale [EDSS]) was achieved in 44 percent and 39 percent of patients at extension week 48 and 96, respectively, on the 0.5 mg dose and 62 percent and 47 percent on the 1 mg dose.
Reported treatment-emergent adverse events (AEs) were comparable across ozanimod dose groups; the most common reported AEs during the blinded extension (weeks 24 to 96) were minor infections (nasopharyngitis, respiratory tract and urinary tract) and headache. Alanine aminotransferase at least three times the upper limit of normal was reported in 11 patients (4.4 percent) through extension week 96. Consistent with extension week 48 data, no noteworthy occurrences of cardiac, pulmonary, serious opportunistic infections, ophthalmologic, or malignancy-related TEAEs were observed. No first-dose TEAEs of bradycardia of AV block ≥ 2nd degree were reported from day 1 of the study or day 1 of the extension.
"These 2-year safety and efficacy results further underscore the potential of ozanimod to offer a new oral therapeutic option for patients with this chronic condition. Based on these findings, and as part of our commitment to bringing innovative medicines to this patient community, we look forward to the continued study of this compound in the two ongoing pivotal phase 3 clinical trials in RMS," said Scott Smith, President, Celgene Inflammation & Immunology.
Corporate News
,
FDA
,
Hot FDA News
,
Management Comments

Sign up for StreetInsider Free!
Receive full access to all new and archived articles, unlimited portfolio tracking, e-mail alerts, custom newswires and RSS feeds - and more!