Celgene (CELG) Announces Long-Term Safety Findings for OTEZLA in Psoriasis and Psoriatic Arthritis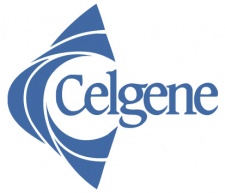 ---
Find out which companies are about to raise their dividend well before the news hits the Street with StreetInsider.com's Dividend Insider Elite. Sign-up for a FREE trial here.
---
Celgene International Sàrl, a wholly owned subsidiary of Celgene Corporation (Nasdaq: CELG), announced that long-term safety findings from ongoing clinical trials of apremilast, the Company's oral, selective inhibitor of phosphodiesterase 4 (PDE4), were presented at the European Academy of Dermatology and Venereology (EADV) Annual Congress in Vienna, Austria.
Analyses of pooled 156-week (3-year) safety data from the ESTEEM 1 and 2 and PALACE 1-3 trials were presented, which included patients with moderate to severe plaque psoriasis (ESTEEM) and active psoriatic arthritis (PALACE) who were treated with apremilast 30 mg twice-daily. Patients with psoriatic arthritis were treated with OTEZLA® alone or in combination with concomitant disease-modifying anti-rheumatic drugs (DMARDs), including methotrexate.
Volker Koscielny MD, Head of Medical Affairs for Celgene in Europe said: "Psoriasis is a complex, multi-faceted chronic condition which makes treatment challenging. In addition, a significant number of patients will go on to develop psoriatic arthritis. Physical symptoms and disease impact go beyond the extent of skin involvement and therefore several factors, including individual patient needs, should be taken into account when assessing appropriate treatment options. With over 100,000 patients globally already treated with OTEZLA® since approval3, it is important to note the efficacy and safety profile of OTEZLA® in this combined analysis of psoriasis and psoriatic arthritis three-year data."
2,242 patients were included in the pooled safety analysis up to 16 weeks (placebo n=913; APR30 n=1,329), with 1,905 patients (3,527.5 patient years) receiving apremilast in the APR-exposure period up to 156 weeks.1
Across both trial programmes up to 16 weeks, the most common adverse events (AEs) (≥5 percent of patients) among patients on apremilast were diarrhoea, nausea, headache, upper respiratory tract infection, and nasopharyngitis. Most cases of diarrhoea/nausea were mild to moderate in severity, occurred during the first 2 weeks of apremilast dosing and generally resolved in one month.1
Discontinuation rates of apremilast due to diarrhoea and nausea occurred at rates of 1.3 percent and 1.7 percent, respectively, during the 0 to ≤52 week apremilast exposure period and 0.0 percent for both AEs during the >104 to ≤156 week apremilast exposure period.4
The exposure-adjusted incidence rates (EAIR/100 patient years) for AEs, serious AEs and discontinuations due to AEs did not increase with increasing cumulative exposure during the apremilast-exposure period (0 to ≥156 weeks; 3,527.5 patient-years); this was confirmed by assessment of rates on a year-by-year exposure basis.1
The incidences (EAIR/100 patient years) of major adverse cardiovascular events (MACE), malignancies, and serious infections for patients on apremilast were comparable to placebo up to 16 weeks and remained low with prolonged exposure. No serious opportunistic infections or clinically meaningful effects on laboratory measurements were reported. 1
Rates for depression or suicidality did not increase with increasing cumulative long-term apremilast exposure. Most patients taking apremilast maintained body weight within 5 percent of baseline; with 21.1 percent experienced >5 percent weight loss over the 156 week apremilast-exposure periods. The rate of treatment discontinuation due to weight loss was low.4
In addition, a retrospective analysis of results from ESTEEM 1 and 2 trials examined the potential of an alternative tool to measure psoriasis disease severity. Improvement in Psoriasis Area and Severity Index (PASI) score remains the most commonly used severity assessment in clinical development and in practice, however its limitations – including scoring complexity and insensitivity to changes – mean that there may be opportunities to improve how psoriasis patients are assessed.2
The combination of the Physician's Global Assessment (PGA) and Body Surface Area (BSA) – the PGAxBSA composite tool – is a simple assessment which was shown to measure meaningful clinical responses of psoriasis patients in the ESTEEM trials including minimal disease activity and is sensitive to change in disease severity.2
References
1 Crowley, J. et al. Long-term Safety in Psoriasis and Psoriatic Arthritis Patients Treated With Apremilast: Pooled Analysis for ≥156 Weeks in the ESTEEM and PALACE 1-3 Phase 3 Trials (Abstract)
2 Gottlieb, A. et al. Assessing Clinical Response and Minimal Disease Activity With the Physician Global Assessment and Body Surface Area Composite Tool: an Analysis of Apremilast Phase 3 ESTEEM Data (Abstract).
3 Celgene data on file. 2016.
4 Crowley, J. et al. Long-term Safety in Psoriasis and Psoriatic Arthritis Patients Treated With Apremilast: Pooled Analysis for ≥156 Weeks in the ESTEEM and PALACE 1-3 Phase 3 Trials (Poster)
5 PH Schafer et al. Apremilast, a cAMP phosphodiesterase-4 inhibitor, demonstrates anti-inflammatory activity in vitro and in a model of psoriasis. British Journal of Pharmacology (2010), 159, 842–855.
6 Apremilast Summary of Product Characteristics, January 2015
7 Augustin M and The European Expert Working Group for Healthcare in Psoriasis. A framework for improving the quality of care for people with psoriasis. JEADV 2012, 26 (Suppl. 4), 1–16.
8 De Vries AC et al. Cochrane Database Syst Rev. 2013; 1:CD007633
9 Tan EST et al. Am J Clin Dermatol; 2012; 13(6):375–388.
10 Lebwohl MG et al.Patient perspectives in the management of psoriasis: Results from the population-based Multinational Assessment of Psoriasis and Psoriatic Arthritis Survey J Am Acad Dermatol 2014;70:871−81
11 Yosipovitch et al. Br J Dermatol. 2000;143:969.
12 Bhosle M, Kulkarni A, Feldman S, Balkrishnan R. Quality of life in patients with psoriasis. Health Qual Life Outcomes. 2006;4(35)
13 Armstrong et al. PLOS One. 2012;12:e52935.
14 Gladman, DD et al. Psoriatic arthritis: epidemiology, clinical features, course and outcome. Ann Rheum Dis. 2005;64(Suppl II):ii14–ii17. doi: 10.1136/ard.2004.032482
15 Ritchlin C et al. Ann Rheum Dis 2014; 73(6):990–999.
16 World Psoriasis Day Consortium. Facts about Psoriasis. Accessed March 2015. (http://www.worldpsoriasisday.com/web/page.aspx?refid=129)
17 Arthritis Foundation. Psoriatic Arthritis Diagnosis. http://www.arthritis.org/about-arthritis/types/psoriatic-arthritis/diagnosing.php
Corporate News
,
FDA
,
Management Comments

Sign up for StreetInsider Free!
Receive full access to all new and archived articles, unlimited portfolio tracking, e-mail alerts, custom newswires and RSS feeds - and more!