Broadcom Ltd. (AVGO) Appoints New CFO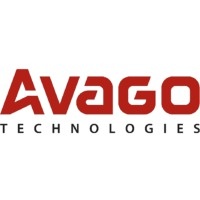 ---
Find out which companies are about to raise their dividend well before the news hits the Street with StreetInsider.com's Dividend Insider Elite. Sign-up for a FREE trial here.
---
Broadcom Ltd. (NASDAQ: AVGO) disclosed the following in a U.S. SEC filing on Monday:
Item 5.02. Departure of Directors or Certain Officers; Election of Directors; Appointment of Certain Officers; Compensatory Arrangements of Certain Officers.
(b) Effective October 14, 2016, Anthony E. Maslowski's, former Senior Vice President and Chief Financial Officer, employment with Broadcom Limited (the "Company") was terminated. As previously disclosed in a Current Report on Form 8-K filed by the Company on March 24, 2016 (the "Prior Report"), Mr. Maslowski has been on a medical leave of absence since March 24, 2016.
Pursuant to the terms of his Severance Benefit Agreement with the Company, dated January 24, 2014, and in consideration of his execution of a general release of claims against the Company, Mr. Maslowski will be entitled to the following severance and other benefits: (i) continued payment of his base salary for nine (9) months following his date of separation; (ii) fifty percent (50%) of the lesser of (A) his actual cash bonus for fiscal year 2016 and (B) his target cash bonus for such year; and (iii) continued healthcare coverage under COBRA for Mr. Maslowski and his covered dependents for up to six (6) months following his date of separation.
In addition, pursuant to the Company's Policy on Acceleration of Executive Staff Equity Awards in the Event of Death or Disability, each of Mr. Maslowski's outstanding and unvested Company equity and equity-linked awards that, as of October 14, 2016, vests solely based upon his continued service, will automatically become vested and, if applicable, any forfeiture restrictions thereon will immediately lapse, in each case, with respect to one-hundred percent (100%) of that number of unvested Company ordinary shares underlying such equity award.
The Company has entered into a Separation Agreement with Mr. Maslowski, effective October 14, 2016, in respect of the foregoing.
(c) Mr. Thomas H. Krause, Jr., age 38, has been appointed to serve as the Company's Vice President and Chief Financial Officer, and as its principal financial officer, effective October 17, 2016. As previously disclosed on the Company's Prior Report, Mr. Krause has served as the Company's acting Chief Financial Officer and acting principal financial officer since March 24, 2016, and as the Company's Vice President, Corporate Development since January 2012.
In connection with Mr. Krause's appointment, the Compensation Committee of the Company's Board of Directors also approved an increase in Mr. Krause's annual base salary, from $371,158 to $400,000, and an increase in Mr. Krause's target bonus percentage under the Company annual performance bonus plan for executive employees from 60% of base salary to 75% of base salary, effective for the Company's fiscal year beginning on October 31, 2016. The Compensation Committee also awarded Mr. Krause 10,000 time-based vesting restricted share units of the Company ("RSUs") and 10,000 performance-based vesting RSUs, such grants to be effective on November 15, 2016. These RSUs were awarded pursuant to the Company's 2009 Equity Incentive Award Plan and will vest in four equal installments over four years and, in the case of the performance-based RSUs, only upon also satisfying the relevant share-price performance target.
The Company also entered into a Severance Benefit Agreement, dated October 17, 2016, with Mr. Krause that provides him with severance benefits for an executive officer, other than the Chief Executive Officer, as previously described in the Company's proxy statement for its 2016 annual general meeting of shareholders, filed with the Securities and Exchange Commission on February 23, 2016, under the heading "Severance and Change of Control Agreements with Named Executive Officers; Death and Disability Policy; Employment Arrangements", which description is incorporated by reference herein.
There are no arrangements or understandings between Mr. Krause and any other person pursuant to which Mr. Krause was appointed as Chief Financial Officer of the Company. Neither Mr. Krause nor any of his immediate family members has a direct or indirect material interest in any currently proposed transaction to which the Company is a party, or in in any such transaction since the beginning of the Company's fiscal year 2015. Mr. Krause has no family relationship with any other officer or director of the Company. As at October 17, 2016, Mr. Krause beneficially owned 1,196 ordinary shares of the Company.
Corporate News
,
Management Changes

Sign up for StreetInsider Free!
Receive full access to all new and archived articles, unlimited portfolio tracking, e-mail alerts, custom newswires and RSS feeds - and more!