BioMarin Pharma (BMRN) Will Seek Review of PTAB Exon 51 Composition of Matter Patent Decision (SRPT)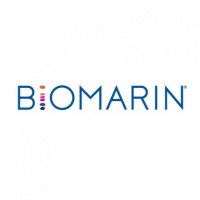 ---
Get instant alerts when news breaks on your stocks. Claim your 2-week free trial to StreetInsider Premium here.
---
BioMarin Pharmaceutical Inc. (Nasdaq: BMRN) announced that it intends to seek a review of the Patent Trial and Appeal Board (PTAB) of the United States ruling in Interference No. 106,008, related to composition of matter (COM) claims related to exon 51 skipping antisense oligonucleotides. BioMarin is completing its review of the decision and the specific means it may use to seek a further review.
BioMarin also notes that on September 29, 2015, the PTAB ruled in BioMarin's favor in Interference No. 106,013 directed to the method of use (MOU) of exon 51 skipping antisense oligonucleotides to treat Duchenne muscular dystrophy. BioMarin believes that the ruling on the exon 51 COM is specific to those claims and is not relevant to the appeal of the PTAB decision in the MOU interference. BioMarin anticipates a final ruling from the Federal Circuit Court of Appeals on the PTAB decision related to the MOU patent in late 2017 or early 2018. If BioMarin is successful in this appeal, it believes that EXONDYS 51™ (eteplirsen) would infringe the MOU patents.
Companion European Patent
In Europe, BioMarin's method patent EP 1 619 249 B1 was previously upheld in an amended form after an opposition procedure initiated by AVI Biopharma (now Sarepta) before the European Patent Office Opposition Division. The upheld claims include the use of 14- to 40-mer antisense oligonucleotides directed to exon 51 in the DMD gene as a potential therapy to treat DMD. Although an appeal procedure is pending, BioMarin currently has an issued and enforceable patent, which encompasses antisense oligonucleotide product/product candidates directed to exons 51 and 46 in Europe.
About Interference Proceedings in the U.S.
A patent interference is a proceeding conducted by the Patent Office in instances where two parties claim patent rights to the same subject matter. The U.S. patent system awards patents to the first party to invent a particular technology. In an interference, the Patent Office determines which party invented the technology first, and awards the patent to that party, although a party may request that the PTAB consider certain additional matters related to the validity of a patent.
About the Allowed U.S. Patent Application claims
U.S. Patent Application No. 14/198,992 (methods of use) belongs to a portfolio of patents entitled "Modulation of exon recognition in pre-mRNA by interfering with the secondary RNA structure" that was exclusively licensed from the Leiden University Medical Center (LUMC, Leiden, The Netherlands), also referred to as Academisch Ziekenhuis Leiden . The inventor of this application and current BioMarin employee, Dr. Judith van Deutekom, VP, Discovery in Research & Development, was former head of the DMD Genetic Therapy group at LUMC and is one of the pioneers in the development of genetic therapies for muscular dystrophies.
U.S. Patent Application No. 13/550,210 (composition of matter) belongs to the same portfolio of patents that includes the MOU '992 application. Thus, the U.S. Patent Application No. 14/198,992 (methods of use) and U.S. Patent Application No. 13/550,210 (composition of matter) have the same priority date.
Corporate News
,
Litigation

Sign up for StreetInsider Free!
Receive full access to all new and archived articles, unlimited portfolio tracking, e-mail alerts, custom newswires and RSS feeds - and more!