BioMarin Pharma (BMRN) Offers Cerliponase Alfa Program Update; Says ML Scores Consistent with BLA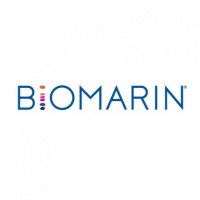 ---
Find out which companies are about to raise their dividend well before the news hits the Street with StreetInsider.com's Dividend Insider Elite. Sign-up for a FREE trial here.
---
BioMarin Pharmaceutical Inc. (Nasdaq: BMRN) announced a program update for cerliponase alfa, a recombinant human tripeptidyl peptidase 1 (rhTPP1) to treat children with CLN2 disease, a form of Batten disease. CLN2 disease is a rapidly progressing, fatal neurodegenerative disease with no approved treatments, where the majority of affected children lose their ability to walk and talk by approximately six years of age. After 81 weeks, patients treated with cerliponase alfa continue to have motor-language (ML) scores representing substantial attenuation of disease progression compared to natural history. These data are consistent with the data at 48 weeks submitted with the original Biologics License Application (BLA), and demonstrate durable and consistent treatment response. During their initial review of the BLA, the U.S. Food and Drug Administration (FDA) requested an updated efficacy data cut from the ongoing extension study, which the company provided. The FDA designated this submission as a major amendment to the application, thus extending the PDUFA action date by three months to April 27, 2017.
FDA has not communicated their rationale for declaring this submission a major amendment. This review division has extended PDUFA timelines for breakthrough products in the past. The Agency has advised that they plan to hold an advisory committee meeting at a date to be confirmed per their usual practice of notification in the Federal Register.
The additional data continue to show that the Hamburg Motor + Language CLN2 scores1 of a majority of treated patients are stable. Natural history of the disease shows an average of 2.1 points of decline over 48 weeks and an expected 3 points of decline over 81 weeks.2 Updated analysis of the estimated rate of decline including approximately 8 months of additional data continues to show substantial attenuation of disease progression with cerliponase alfa treatment. The mean (95% Confidence Interval) rate of decline of the Motor Language score in points per 48 weeks for the Intent to Treat (ITT) population (n = 23) as of 03 June 2016 was 0.32 (0.13, 0.52) (p < 0.0001 compared to a 2-point decline derived from available natural history), which was based on 81 weeks of treatment. This rate is improved from the corresponding rate of decline reported in the original BLA of 0.48 (0.16, 0.81), which was based on 48 weeks of treatment.
The primary analysis, agreed to with FDA, is a responder analysis where patients with decline in CLN2 score (<2 points over 48 weeks) are defined as responders. The response rate at 81 weeks (< 2 point decline in CLN2 score) remained 87%, as reported in the original BLA.
Consistent with previous data cuts, cerliponase alfa administered via intracerebroventricular infusion every 14 days was well tolerated, and no patients discontinued treatment due to adverse events (AEs). Most AEs were Grade 1 or 2, and the majority are consistent with severe, chronic neurologic disease in pediatric patients. The most common events associated with treatment included: pyrexia, hypersensitivity, seizure, epilepsy, vomiting and headache. No new safety signals were observed.
"We continue to work with the Agency to respond to their requests regarding available natural history data, clinical scales used to characterize the treatment effect, and durability of response," said Hank Fuchs, M.D., Chief Medical Officer of BioMarin. "We believe that the continued maintenance of benefit, as well as the supporting responder analysis provides substantial evidence of effectiveness. We look forward to receiving further feedback from the Agency as the review progresses."
Children with CLN2 disease typically begin to present symptoms between the ages of two and four, with the majority of affected children losing their ability to walk and talk by approximately six years of age. Initial symptoms can include language delay and seizures, followed by movement disorders, motor deterioration, dementia and blindness. During the later stages of the disease, feeding and tending to everyday needs become very difficult, and death often occurs between 8 and 12 years of age. BioMarin estimates the incidence of CLN2 disease is approximately one in 200,000 with approximately 1,200 to 1,600 children in BioMarin's commercial territories.
Marketing Applications
The FDA and European Medicines Agency (EMA) granted cerliponase alfa Orphan Drug Designation. In addition, the FDA granted cerliponase alfa Priority Review Status and Breakthrough Therapy designation.
BioMarin has submitted a Marketing Authorization Application (MAA) to the EMA for cerliponase alfa, and it is undergoing validation at the Agency, an update is expected shortly. The EMA has granted BioMarin's request for accelerated assessment. Accelerated assessments are granted on the grounds that a product may satisfy an unmet medical need and is of major interest from the point of view of therapeutic innovation and public health. Accelerated assessment has the potential to shorten EMA's review procedure. However, at any time during the MAA assessment, the EMA may decide to continue the assessment under standard assessment timelines, and most applications that initially qualify for accelerated assessment are ultimately reviewed on a standard timeline.
Study Design
The study is an open-label, dose-escalation study in patients with CLN2 disease between three and 16 years of age. The primary objectives are to evaluate the safety and tolerability of ICV-administered cerliponase alfa and to evaluate effectiveness using a CLN2 disease-specific rating scale score in comparison with natural history data after 48 weeks of treatment. The study enrolled 24 subjects at five clinical sites. Subjects were administered a stable dose of cerliponase alfa (300 mg by ICV infusion every 14 days) for at least 48 weeks. After 48 weeks, all subjects enrolled into an extension study which remains ongoing.
Early Access Program
BioMarin has implemented an early access (compassionate use) program as planned to provide experimental drug for additional CLN2 patients prior to obtaining marketing approval. The program is limited in scope and number of participants, and is being conducted under a protocol. The program initially is being conducted at centers that have participated in the cerliponase alfa study. The program began in August 2016 in Hamburg, Germany and Columbus, OH, U.S.A. We continue to work on opening the other sites, while adhering to specific legal and regulatory procedures for each country. In order to assure fairness in inclusion, enrollment decisions will be made independent of BioMarin. In addition, the identities of participants are confidential to protect the privacy of the patients and families.
Corporate News
,
FDA
,
Management Comments
Related Entities
PDUFA
,
AdCom

Sign up for StreetInsider Free!
Receive full access to all new and archived articles, unlimited portfolio tracking, e-mail alerts, custom newswires and RSS feeds - and more!