Aeglea BioTherapeutics (AGLE) Says Data Shows AEB3103 Suppresses Cancer Growth in Preclinical Models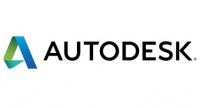 Price: $4.61

-5.73%
Overall Analyst Rating:
BUY
(
Up)
---
News and research before you hear about it on CNBC and others. Claim your 2-week free trial to StreetInsider Premium here.
---
Aeglea BioTherapeutics, Inc. (NASDAQ: AGLE), a biotechnology company committed to developing enzyme-based therapeutics in the field of amino acid metabolism to treat genetic rare diseases and cancer, today announced results of preclinical studies demonstrating that its product candidate AEB3103 suppressed the growth of tumors in models of prostate and breast cancer and extended survival in a model of chronic lymphocytic leukemia (CLL). The article entitled "Systemic depletion of serum L-Cyst(e)ine with an engineered human enzyme induces production of reactive oxygen species and suppresses tumor growth in mice" was published online today in Nature Medicine.
In these preclinical models, AEB3103 deprived tumors of a key ingredient for cysteine-dependent anti-oxidant pathways, such as in the production of glutathione, which are involved in protecting tumors from oxidative stress due to reactive oxygen species (ROS). AEB3103 systemically degraded serum L-cysteine and its oxidized form L-cystine resulting in increased oxidative stress and cancer cell death.
"These preclinical results suggest that the use of AEB3103 to deplete the amino acid L-cysteine has the potential to be a well-tolerated approach for treating tumors with high levels of ROS. The idea of targeting cancer with an enzyme that degrades L-cysteine was first proposed in 1961. Since then, the evidence that this is an important and unexploited vulnerability of cancer has been widely described but not effectively applied for therapeutic benefit," said David G. Lowe, Ph.D., president and chief executive officer of Aeglea. "Our results with AEB3103 also provide support for our broader cancer strategy of using well established amino acid biology to target tumor metabolism."
"Preclinical findings showed that AEB3103 had a potent anti-tumor effect in multiple solid tumor models, including prostate and breast cancer, and was well tolerated for more than five months. This suggests AEB3103 could be a safe and effective alternative to experimental drugs targeting oxidative stress that are currently under clinical evaluation," said study co-author George Georgiou, Ph.D., co-founder of Aeglea and Laura Jennings Turner Chair in Engineering at the University of Texas at Austin. "As many other chemotherapeutic agents are also known to oxidatively stress cancer cells, we are looking forward to exploring AEB3103 in combination with ROS-inducing drugs as a potential cancer treatment."
"In these preclinical studies, treatment with AEB3103 demonstrated significantly longer survival in a CLL animal model compared to treatment with the standard of care alone, indicating that AEB3103 has potential as a treatment for hematological malignancies as well as solid tumors," said Peng Huang, M.D., Ph.D., co-author of the published paper and professor, Department of Translational Molecular Pathology at The University of Texas MD Anderson Cancer Center in Houston. "Of particular interest, AEB3103 was effective at treating CLL patient samples with 17p deletions, a mutation associated with more aggressive disease that can be resistant to treatment with standard of care drugs such as fludarabine."
Rationale for Preclinical Studies
Tumors cells experience an abnormally high level of oxidative stress through ROS and, as a result, require elevated levels of anti-oxidant compounds for their survival and growth. Oxidative stress is one of the hallmarks of cancer and occurs in numerous tumor types. It had been suspected for several decades that the levels of ROS stress and the ensuing increased demand for anti-oxidants may represent an opportunity for the development of therapeutics that selectively increase the oxidative stress of cancer cells but do not impact normal tissues. However, earlier efforts to develop therapeutics that block the synthesis of glutathione, one of the major cellular anti-oxidants, or to inhibit other cellular pathways that serve to protect cancer cells from ROS had not been successful.
The defense of tumor cells against ROS is critically dependent on the absorption of L-cysteine and its oxidized form L-cystine from the blood. L-cysteine is used to make glutathione and plays a central role in other cellular anti-oxidant mechanisms. The requirement for extracellular L-cysteine to support cancer cell growth is well established in hematological malignancies such as myeloma, acute myelogenous leukemia and CLL, and solid tumors such as glioblastoma, triple negative breast cancer, esophageal squamous cell carcinoma, small cell lung cancer and prostate carcinoma. AEB3103, an engineered human enzyme that in these preclinical studies efficiently degraded L-cysteine in serum into non-toxic metabolites, was developed to exploit this metabolic vulnerability, killing tumor cells by depriving them of a key anti-oxidant precursor.
Results of Preclinical Studies
Results showed that administration of AEB3103 significantly reduced L-cysteine/cystine in the serum, depleting intracellular glutathione and elevating ROS, resulting in cell cycle arrest/death in cancer cells. When tested in mouse tumor models, AEB3103 suppressed the growth of human prostate cancer cells, and reduced the growth of mouse prostate and breast cancer cells. Additionally, AEB3103 had an improved therapeutic effect over the standard of care drug fludarabine in a mouse genetic model of CLL, doubling the median survival time from 3.5 to 7 months. AEB3103 was also effective in treating CLL patient samples with 17p deletions. This genetic deletion is a hallmark for the loss of the tumor suppressor gene p53, the most commonly mutated gene in human cancers. Patients with these deletions often develop more aggressive disease and are typically resistant to standard of care drugs such as fludarabine.
AEB3103 in CLL Models
The effect of AEB3103 was studied both alone and in combination with fludarabine, a standard of care for CLL, in leukemic cells from an animal model of CLL. Results showed that the leukemic cells were moderately affected by fludarabine but were killed by treatment with AEB3103. A separate long-term survival study conducted in the mouse genetic model of CLL treated with either fludarabine, AEB3103 or the combination showed that the median survival time in untreated animals was 3.5 months compared with a median survival time of 5.3 months for fludarabine treated animals (p<0.001). Those treated with AEB3103 exhibited a significantly longer median survival time of 7 months (p<0.0001). The combination of fludarabine and AEB3103 showed a slight but not statistically significant improvement in median survival (p=0.092, 7.4 months vs. 7 months) compared with AEB3103 alone. AEB3103 was well tolerated with the longest surviving animals treated twice a week for over 5 months.
A separate study evaluated the efficacy of AEB3103, fludarabine or the combination against primary leukemia cells isolated from CLL patients with or without 17p deletions (17p- CLL cells and 17p wt CLL cells, respectively). Treatment for 48 hours with AEB3103 alone or in combination with fludarabine was efficacious in killing both p17 wt CLL cells and 17p- CLL cells. In contrast, fludarabine treatment alone only moderately impacted p17 wt CLL cells in the presence of stromal cells that provide trophic support for the cancer cells, and was even less effective against 17p- CLL samples, consistent with the known chemotherapeutic resistance arising from 17p deletions. Both patient-derived CLL cells and CLL cells from the mouse genetic model showed a marked reduction in glutathione levels following treatment with AEB3103 for 24 hours and a concomitant increase in ROS levels. Collectively, the results suggest that treatment with AEB3103 induces death in cancer cells that depend on an exogenous supply of L-cysteine/cystine for survival.
Corporate News
,
FDA
,
Trader Talk
,
Trading Halts
Related Entities
Earnings

Sign up for StreetInsider Free!
Receive full access to all new and archived articles, unlimited portfolio tracking, e-mail alerts, custom newswires and RSS feeds - and more!