AbbVie (ABBV), Eisai Receive Approval in Japan for Additional Indication of HUMIRA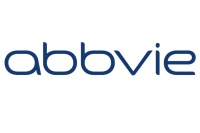 ---
Get instant alerts when news breaks on your stocks. Claim your 2-week free trial to StreetInsider Premium here.
---
AbbVie GK and Eisai Co., Ltd. announced the additional approval for a new indication of HUMIRA (generic name: adalimumab [recombinant]), a fully human anti-TNF-alha monoclonal antibody formulation, in the treatment of non-infectious intermediate, posterior and panuveitis. Through this approval, HUMIRA has become the first biologic treatment available for non-infectious intermediate, posterior and panuveitis regardless of underlying disease.Non-infectious uveitis is a group of diseases characterized by inflammation of the uvea, the middle layer of the eye.(1)
It can lead to reduced vision or vision loss and is the third-leading cause of preventable blindness worldwide.(1-5) However, non-infectious uveitis can be complicated to diagnose and treat(6,7) and there are no universally accepted guidelines for the treatment of the condition.(8,9) At this time, corticosteroids are the current mainstay of treatment in uveitis patients excluded infectious condition.(10)
However, they may not be effective in all patients, and can have serious ocular long-term side effects including glaucoma and cataracts.(11,12)
Some patients have underlying diseases that preclude the use of corticosteroids. HUMIRA targets and helps block TNF-alpha, a specific source of inflammation that can have a role in uveitis.(13,14)
The approval is based on results from two pivotal Phase 3 studies VISUAL-I and VISUAL-II, and also extension study VISUAL-III, which demonstrated that patients with active and controlled noninfectious intermediate, posterior and panuveitis treated with HUMIRA had a significantly lower risk for treatment failure (a combination of uveitic flare and decrease in visual acuity), compared to placebo.
No new safety risks were identified for patients with non-infectious uveitis treated with HUMIRA.(15)In Japan, AbbVie is the marketing and manufacturing authorization holder for HUMIRA, while Eisai is responsible for distribution. In addition to the new indication of non-infectious uveitis, Abbvie and Eisai are co-promoting HUMIRA for the indications in rheumatoid arthritis, plaque psoriasis, arthropathic psoriasis, ankylosing spondylitis, and juvenile idiopathic arthritis. For the indications in the field of gastrointestinal disease such as ulcerative colitis, Crohn's disease, and intestinal Bechet's disease, AbbVie and EA Pharma, a subsidiary of Eisai, are co-promoting HUMIRA.AbbVie and Eisai will continue to promote and provide information on the proper use of HUMIRA while making further contributions to improve the quality of life of patients with non-infectious uveitis.(1) Durrani OM, Tehrani NN, Marr JE, Moradi P, Stavrou P, Murray PI. Degree, duration, and causes of visual loss in uveitis.
Br J of Ophthalmol. 2004;88(9):1159-1162. (2) Siddique SS, Suelves AM, Baheti U. Glaucoma and Uveitis. Survey of Ophthalmology 58(1-10). (3) Wakefield D, Chang JH. Epidemiology of Uveitis. International Ophthalmology Clinics. 2005;45(2):1-13. doi:10.1097/01.iio.0000155938.83083.94. (4) Nussenblatt RB. The natural history of uveitis. Int Ophthalmol. 1990;14:303-308.
(5) Rothova A, Suttorp-van Schulten MS, Frits Treffers W, et al. Causes and frequency of blindness in patients with intraocular inflammatory disease. Br J Ophthalmol. 1996;80:332-336.
(6) Jabs DA., Busingye J. Approach to Diagnosis of Uveitides. Am J Ophthal. 2013; 156(2):228-236.
(7) Barsani-Asenbauer T, Maca SM, Mejdoubi L, Emminger W, Machold K, Auer H. Uveitis-a rare disease often associated with systemic diseases and infections- a systematic review of 2619 patients. Orphanet J Rare Diseases. 2012; 7(57).
(8) Jabs DA, Rosenbaum JT, Foster CS, et al. Guidelines for the use of immunosuppressive drugs in patients with ocular inflammatory disorders: recommendations of an expert panel. Am J Ophthalmol. 2000;130(4):492-513. (9) Harman LE, Margo CE, Roetzheim RG. Uveitis: the collaborative diagnostic evaluation. Am Fam Physician. 2014;90(10):711-716.
(10) LeHoang P. The gold standard of noninfectious uveitis: corticosteroids. Dev Ophthalmol. 2012;51:7-28. (11) Agrawal RV, Murthy S, Sangwan V, et al. Current approach in diagnosis and management of anterior uveitis. Indian J Ophthalmol. 2010;58(1):1-23. (12) Lee FF, Foster CS. Pharmacotherapy of uveitis. Expert Opin Pharmacother. 2010;11(7):1135-1146. (13) Brezin AP, Kestelyn P, Van Calster J, Jaffe GJ, Thorne JE, Scales D, Franco P, Dick AD, Nguyen QD, Suhler EB, Camez A, Song AP, Kron M, Tari S, Rosenbaum JT, Heiligenhaus A. Adalimumab in Patients with Active, Noninfectious Uveitis Using High-Dose Corticosteroids [abstract]. Arthritis Rheumatol. 2015; 67 (suppl 10). http://acrabstracts.org/abstract/adalimumab-in-patients-withactive-noninfectious-uveitis-using-high-dose-corticosteroids/. Accessed May 26, 2016. (14) Nguyen QD, Kurup SK, Merrill P, Sheppard J, Van Calster J, Dick AD, Jaffe G, Mackensen F, Rosenbaum JT, Schlaen A, Camez A, Tari S, Kron M, Song A, Brezin A. Adalimumab in Patients with Inactive, Non-Infectious Uveitis Requiring Systemic Treatment [abstract]. Arthritis Rheumatol. 2015; 67(suppl 10). http://acrabstracts.org/abstract/adalimumab-in-patients-with-inactive-noninfectious-uveitis-requiring-systemic-treatment/. Accessed May 26, 2016. (15) HUMIRA Injection [package insert]. North Chicago, IL: AbbVie Inc.
Corporate News

Sign up for StreetInsider Free!
Receive full access to all new and archived articles, unlimited portfolio tracking, e-mail alerts, custom newswires and RSS feeds - and more!