Mylan (MYL), Theravance Biopharma(TBPH) Announce Positive Data from Two Revefenacin Phase 3s as COPD Treatment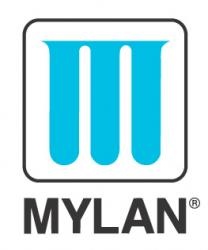 ---
Find out which companies are about to raise their dividend well before the news hits the Street with StreetInsider.com's Dividend Insider Elite. Sign-up for a FREE trial here.
---
Theravance Biopharma, Inc. (Nasdaq: TBPH) and Mylan N.V. (Nasdaq: MYL) announced positive results from two replicate Phase 3 efficacy studies of revefenacin (TD-4208), an investigational long-acting muscarinic antagonist (LAMA) and the first once-daily, nebulized bronchodilator in development for the treatment of chronic obstructive pulmonary disease (COPD). Top-line results across more than 1,250 moderate to very severe COPD patients confirmed that both Phase 3 studies met their primary efficacy endpoint, demonstrating statistically significant improvements over placebo in trough forced expiratory volume in one second (FEV1) after 12 weeks of dosing for each of the revefenacin doses studied (88 mcg once daily and 175 mcg once daily).
The trials demonstrated statistically and clinically relevant increases in trough FEV1 after 12 weeks of once-daily dosing. The improvements in trough FEV1 compared to placebo for the intent-to-treat population across both studies were 118 mL and 145 mL for 88 mcg and 175 mcg, respectively. In pre-specified pooled analyses, revefenacin produced increases in trough FEV1 in the subgroup (38%) of patients using background long-acting beta agonist (LABA) containing therapies and in the subgroup of patients who were not using concomitant LABA therapy. The improvements in FEV1 for the LABA subgroup were 92 mL and 135 mL for 88 mcg and 175 mcg, respectively, and for the non-LABA subgroup were 131 mL and 150 mL for 88 mcg and 175 mcg, respectively.
The studies also demonstrated that the 88 mcg and 175 mcg doses of revefenacin were generally well-tolerated, with comparable rates of adverse events and serious adverse events across all treatment groups (active and placebo). The most commonly reported adverse events, across both trials and across all treatment groups were exacerbations, cough, dyspnea and headache. There were no reports of blurred vision, narrow-angle glaucoma or worsening of urinary retention, all of which are commonly reported adverse events for this class of medication, and in addition, reports of dry mouth were <0.5% in the revefenacin treatment arms.
Theravance Biopharma and Mylan plan to present more detailed data from the two efficacy studies at upcoming scientific conferences.
"We are extremely pleased with the outcome of these pivotal Phase 3 efficacy studies. The impressive improvements in FEV1 have exceeded our expectations, particularly when one considers that in nearly 40% of the patients we added revefenacin to their existing LABA or LABA/ICS therapy. These data confirm that revefenacin has the potential to offer meaningful benefits to patients with moderate to very severe COPD," said Brett Haumann, MD, Chief Medical Officer at Theravance Biopharma. "As the first once-daily nebulized bronchodilator of any class in late-stage development, combined with its compatibility with any standard jet nebulizer, revefenacin is uniquely positioned to address a key unmet need in the treatment of COPD. We look forward to completing our ongoing Phase 3 safety trial in 2017, with the goal of filing an NDA by the end of 2017."
Mylan President Rajiv Malik commented, "The positive results from these Phase 3 studies represent another exciting milestone in Mylan's robust global respiratory pipeline. We are very pleased with our collaboration with Theravance Biopharma and their work advancing this important program, and we look forward to continuing to work together to bring this product to market. We believe Mylan's strong experience with nebulized products and experienced salesforce in the respiratory segment, which has been further enhanced through our Meda transaction, will help ensure this product's success if approved."
Revefenacin is being developed as the first once-daily, nebulized bronchodilator for the treatment of patients with COPD and will be compatible with a range of jet nebulizers. The Phase 3 efficacy studies were replicate, randomized, double-blind, placebo-controlled, parallel-group trials designed to provide pivotal efficacy data for once-daily revefenacin over a dosing period of twelve weeks. The replicate studies enrolled a combined total over 1,250 patients in the U.S. across a range of disease severity from moderate to very severe COPD and allowed for the concomitant use of long-acting beta agonist (LABA) and/or long-acting beta agonist/inhaled corticosteroid (LABA/ICS) products in a significant proportion (38%) of the studied population. Study investigators tested two doses (88 mcg and 175 mcg) of revefenacin inhalation solution or matched placebo administered once daily via a standard jet nebulizer in moderate to very severe COPD patients.
In addition to the two efficacy trials, the revefenacin Phase 3 program includes an ongoing twelve-month, open-label, active comparator safety study in more than 1,050 patients, which is expected to be completed in 2017. Together, the three studies enrolled approximately 2,300 patients. Should outcomes from the safety study be supportive, Theravance Biopharma expects to file a new drug application (NDA) for revefenacin with the United States Food and Drug Administration (FDA) by the end of 2017. Theravance Biopharma and its affiliates have partnered with Mylan N.V. and its affiliates on the development and commercialization of nebulized revefenacin products for COPD and other respiratory diseases.
Conference Call Today at 8:00 am ET
Theravance Biopharma will hold a conference call and webcast presentation today at 8:00 am ET to discuss the results of the Phase 3 efficacy studies of revefenacin and provide a brief business update. To participate in the live call by telephone, please dial (855) 296-9648 from the U.S., or (920) 663-6266 for international callers, using the confirmation code 1078310. To listen to the conference call live via the internet please visit Theravance Biopharma's website at www.theravance.com, under the Investor Relations section, Presentations and Events. To listen to the live call please go to Theravance Biopharma's website 15 minutes prior to its start to register, download, and install any necessary audio software.
A replay of the conference call will be available on Theravance Biopharma's website through November 20, 2016. An audio replay will also be available through 8:00 am ET on October 27, 2016 by dialing (855) 859-2056 from the U.S., or (404) 537-3406 for international callers, using the confirmation code 1078310.
Conference Calls
,
Corporate News
,
FDA
,
Hot Corp. News
,
Management Comments

Sign up for StreetInsider Free!
Receive full access to all new and archived articles, unlimited portfolio tracking, e-mail alerts, custom newswires and RSS feeds - and more!